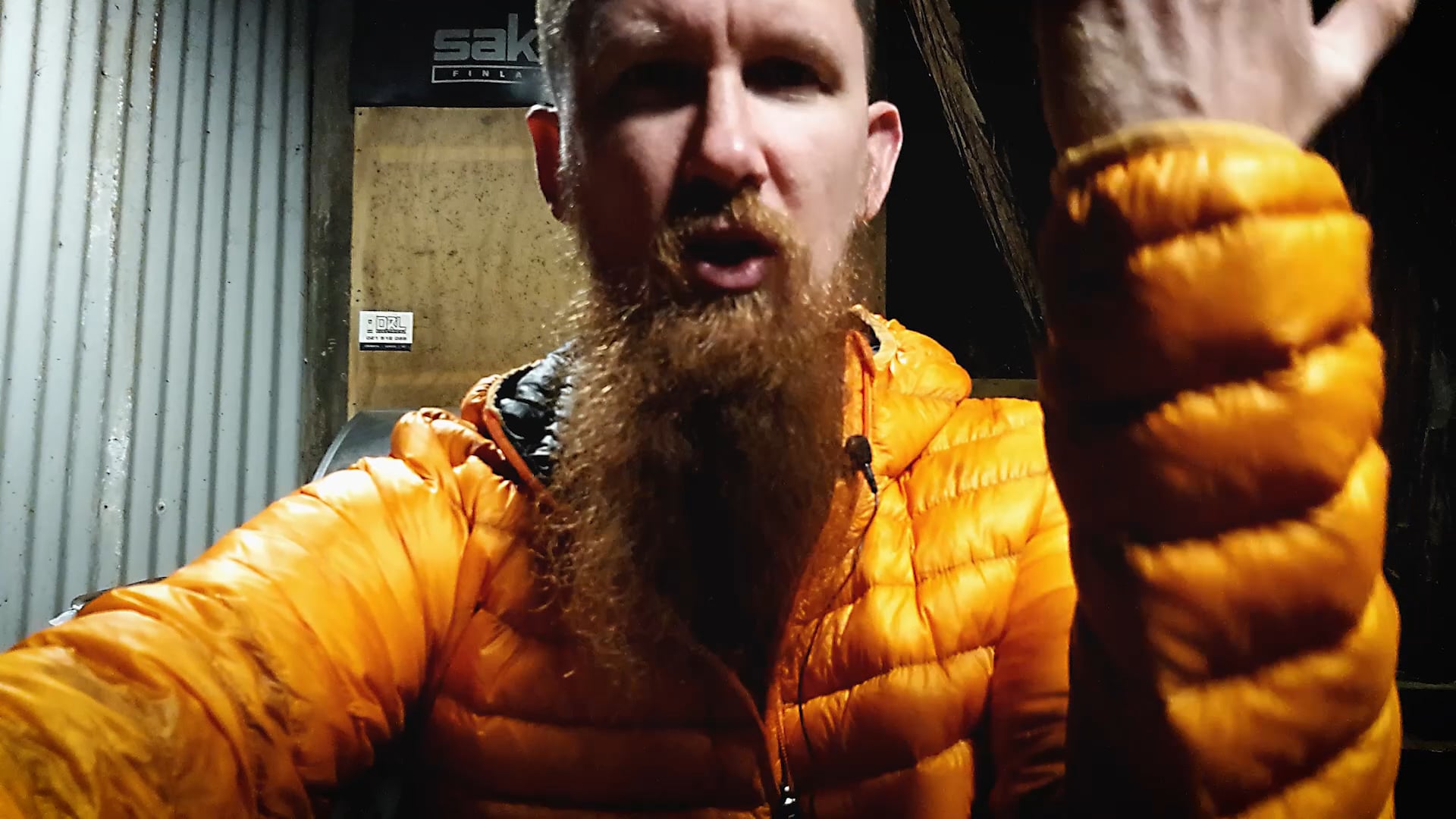 Buy Once, Cry Once.
This would have to be one of my favourite pieces of clothing. I don't actually own much, and subscribe to the idea of owning a few, well selected, functional and excellent pieces of gear, than an entire room full of jackets (though people visiting the man cave might not agree on my theory).
Over the years, there have been a couple of pieces of gear that have just stood out. This is most definitely one of them. With some caveats.
102g of 800 loft HyperDRYgoose down
Pertex Quantum shell with Durable Water Repellent (DWR) finish
Soft elastic binding on cuffs and hood trap heat
Zipped hand pockets
Highly compressible — packs into its own pocket
Weight – 280g
Fit and Finish
It's a fitted cut – that is, slim. So much so, that it kind of needs to be close into the body on a layering system – because you won't fit much under it. However, for me, that means a set of thermals, maybe a shirt over the top of that. Then the Supernova, then a jacket to stop wind/rain.
However, that doesn't stop me wearing another of my favourites – the VRTBR Fleece – which, it occurs to me, I haven't done a proper report on – so expect that as well soon!
The slim 'fit' is also a result of the high loft (800) goose down – it's warmer, but they can make the overall top less 'puffy' than many down jackets and vests.
In Use
Basically, this is my insulation layer when things are getting cold. It's generally always in the pack, in a waterproof bag, along with my sleeping bag and other items that need to stay dry. Sure, it's in theory treated hydrophobic down, but why bother risking it?
When I get to camp, generally less active than I have been, the tarp/tent/hammock is set up, the sleeping bag comes out to un-compress – and so does the jacket. Within minutes, I am normally toasty warm. And I am a bit of a wuss when it comes to the cold (I shall blame it on poor circulation).
Around the house, it's also often the first thing I put on in the morning when I get up at 5 am. I tend to get up early to do some mindfullness training, so the jacket keeps me warm until the family starts to rise and I change into my 'day clothes'. The inner fabric is fine directly against the skin as well.
But – be careful
Being lightweight though, and utilising the thin Pertex fabric to do so, it can be a little fragile – at least, that was my finding when I went to pick up a tripod wearing it, and ripped, essentially the guts out of the jacket. However, the lads down at Twin Needle were quick to patch it up awesomely for me.
But… you can't get a Macpac Supernova anyhow.
This jacket is now discontinued – I believe essentially replaced by the Icefall – which does seem to boast some significant improvements in regards to the insulation mix and design. Though I note, not available in the totally over the top blaze orange. 😉