"Hi Kerry
I'm looking to update my hunting clothing as it is about 15 years old. Looking at getting some trousers and a shirt.
Previously have gone with Stoney Creek and had no problems. So my go to would be that.
However, there are quite a few more brands on the market these days. For example, Hunters Element. I had a look at their site and all looked good – but then read some not so good reviews – but they were from 2017 so things may have changed since then.
Cheers"
– One of the Blokes.
The never-ending quest…
It all began with…
Back then, which is not really that long ago, it all seemed to primarily be different flavours of fleece clothing. To be fair, a lot of it still is. A lot of Kiwi hunters seem to be content with the material and loose fit of boxy designs. I did skip the generation of Swanni's and wool, which is ironic, considering the direction I am looking to head these days.
I went through the shorts and thermals stage – with gaiters as well. Buy the time you got that all on you were pretty close to wearing trousers anyhow. However, bush hunters tend to cross streams quite a bit – so that system works well in many areas. Though, I always prefered trousers and found myself leaning towards them anyhow.
Ridgeline
I am not 100% sure why I started with Ridgeline – I think I had been researching quite a few of the brands, Stoney Creek, Ridgeline, Huntech and more.
I was likely eMailing some of this companies as well, in an attempt to get review kit of them, at least for a bit of a discount, and think it's quite possible that Ridgeline was the first to get back to me. This was at the time it was still being imported and distributed by Cameron Outdoors – David and Linda Cameron.
The Ridgeline pants and shirts were functional, badly fitting, but almost the defacto standard. The trousers I had featured the 'dry-arse' seat – a patch of material that would keep your bum dry while sitting down on a wet log or surface – and still – it's a great design idea. They were a fairly straight cut, with minimal features really, but they did their job. The shirts, mesh and all, were generally polyester and coupled with some polypro thermals, they did their job.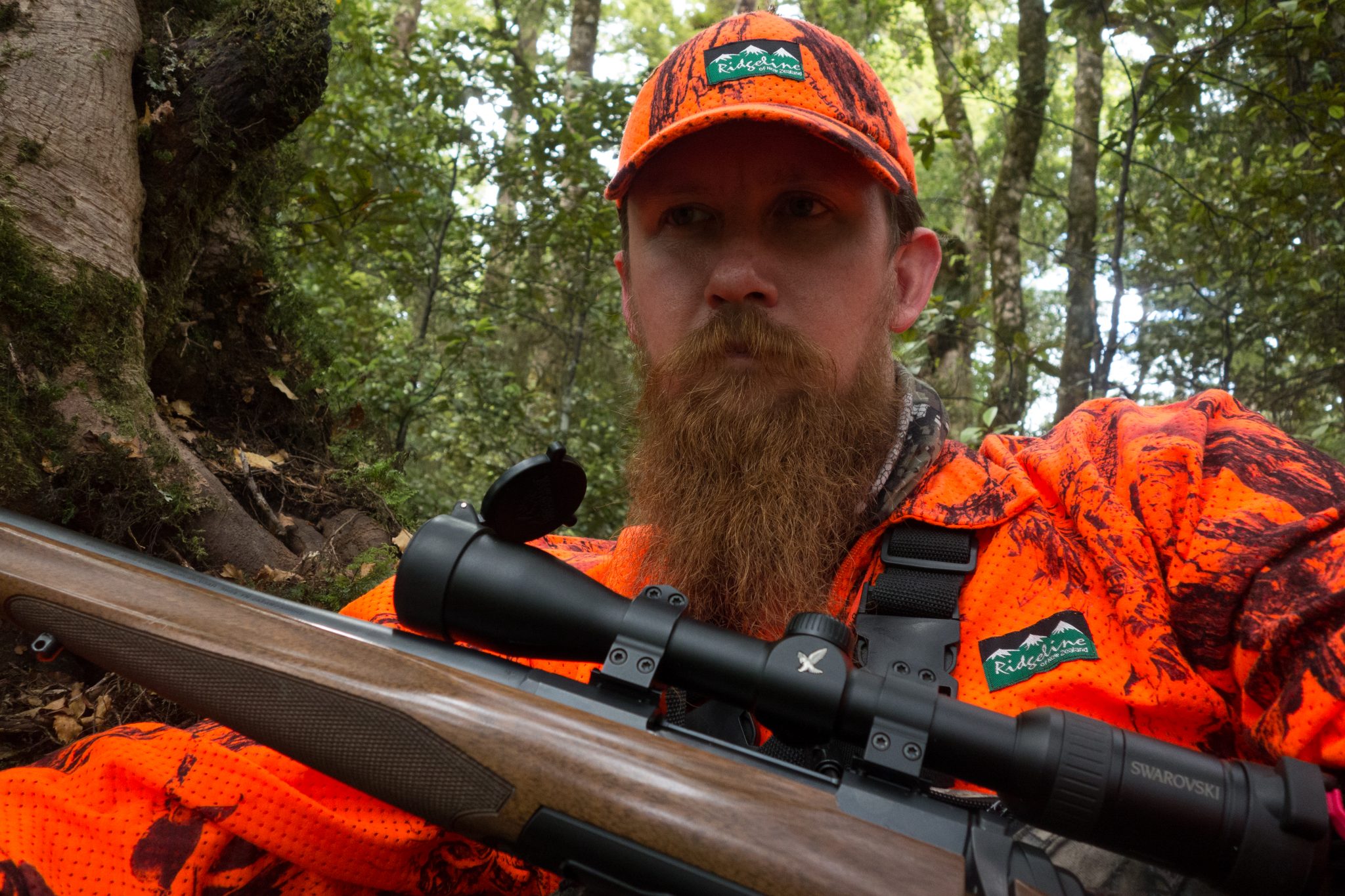 Chinese Made
Really, at the time, there wasn't a whole lot to differentiate between the different brands. You had Swazi, that was touted as the Kiwi Made option, but in reality, a large part of their range, the majority of all the other brands was all made in China, with varying amounts of design done in NZ. Actually, I would suggest a lot of the brands were really picking and mixing from Chinese Factory Broucures – adding a pocket here, a slight change here. I would pick around the world you could find a lot of the same clothing with a different label on it.
Huntech seemed to be the expectation, but I also believe they have changed hands since, so likely that is no longer the case. Though, I am still really interested in their bivy design, though, since copied by Stoney Creek, and potentially executed better.
Waterproofs
I had a couple of Ridgeline Anoraks, and to be blunt, most of them did an ok, but not overly exciting job. The main one I wore had a double cuff of neoprene, while, in theory, was a good idea, tending to actually attract water and wick it up onto the forearms, holding cold water there once wet.
Also, like most of the jackets, which were generally a 'off-brand' membrane layered with a brushed tricot, they would wet out (the tricot mainly) which would mean they would no longer breathe, and you would soon be wet, and not necessarily from the precipitation coming down from the sky.
This has been the other odd trend I have noticed – a lot of Kiwi Hunters just seem to be ok with eventually wetting out in their waterproofs. Finding some truly functional waterproofs has always seemed to be the main challenge.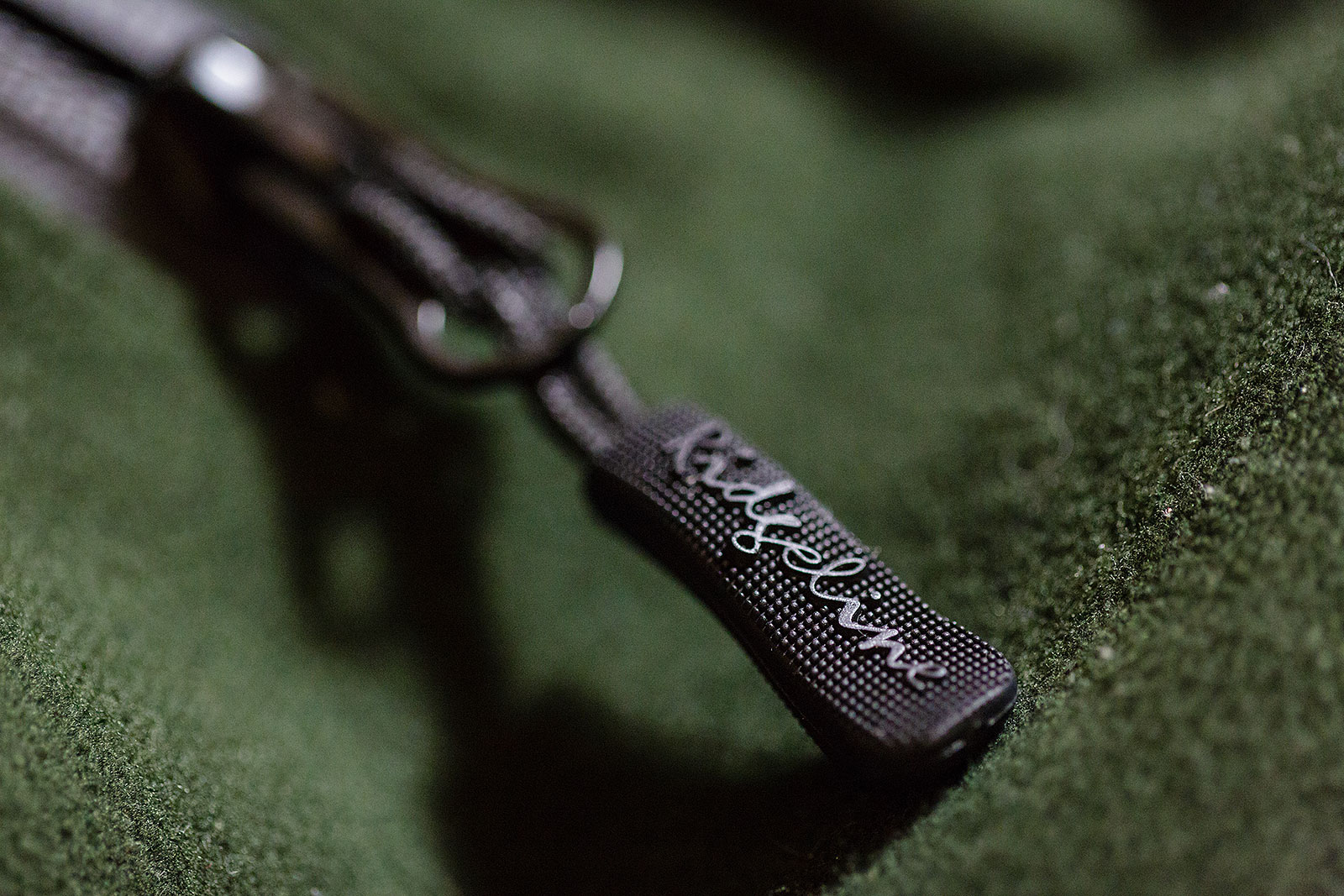 I have used the Hunters Element products quite a lot – though not the latest Odyssey Range, so can't comment on that. While the design of it made significant improvements over the Ridgeline of the time, it would still wet out rather quickly, despite retreatment as advised, and I put a lot of this down to the waterproofing treatments themselves changing, and not for the better. Well. Better for the environment, not better for keeping dry.
These days, I tend to rely on the great VRTBR kit that I have, not a local brand, but so far, the pinnacle of design I have come across.
Enter Merino and Down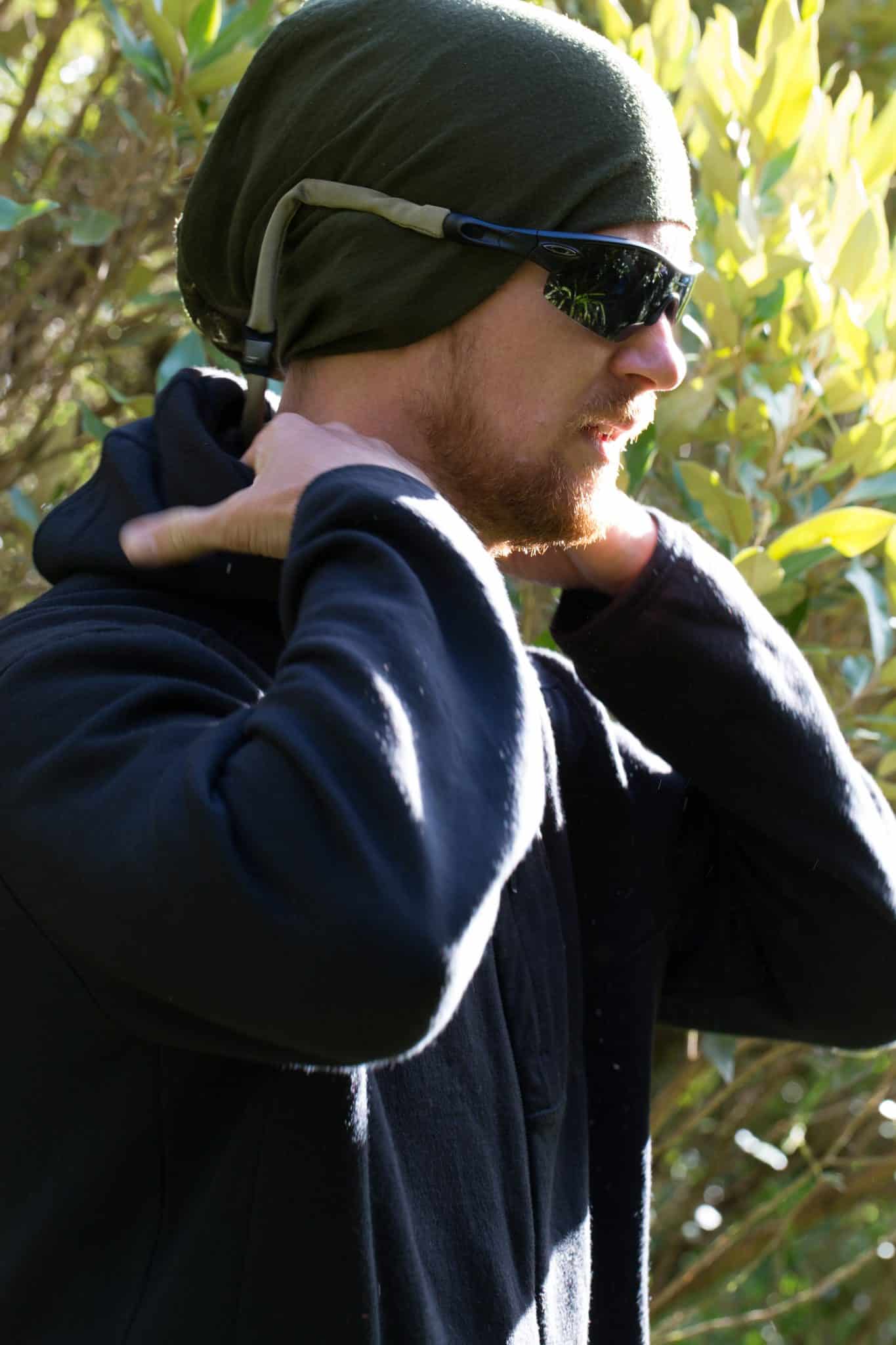 Somewhere along my path I picked up some Icebreaker Merino. I instantly feel in love with the thermal management properties and odor suppressing capability of merino wool. Put simply, my feet stink. Especially after spending any time in any cotton or synthetic material. I have also tried Bamboo and some other oddball attempts at material, but nothing seems to be as comfortable across a range of temperatures and simply not smell after a hard days hike like Merino socks. I have weight ranges from liners through to the awesome heavy mountain socks (that they don't seem to do anymore). The heavy socks help with my cold extremities (I put it down to poor circulation) and end up being used as socks at home during the colder (and some warmer) months.
I am sold on Merino, but, as I talk about later, there is some modern improvents to be had on the material.
One thing I have always found a little odd, and frustrating about the Icebreaker brand, is, despite it being an NZ company, they have never really made the hunting lines available in NZ. Overseas you can find some camo patterns – but never here. I have asked a couple of times why this is the case, being that I would think it would be logical to make it available in the home country, which has a lot of hunting, but, it doesn't seem to be on the books.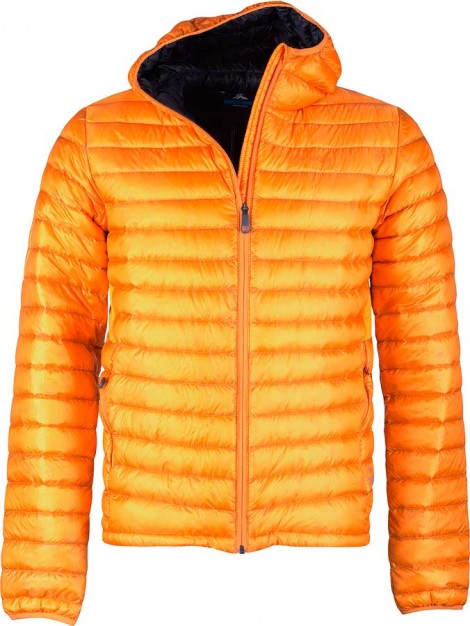 I have also fallen a little in love with down. Again, it's a combination of comfort and function. The breathability of my clothing pieces is important to me – because while I have jackets that a super warm (the Hunters Element Razor Elite being a prime example) they seem to go from nice and toasty to stuffy and borderline wet and clingy really, really fast. The Razor is a piece I can only put on when I am quite cold, and needing to come off really fast if I decide to move at all in it. I guess it would make for a great glassing or early morning MaiMai piece – but those are not things I do much of. It's down, but something about it doesn't seem to regulate well.
My MacPac Supernova Jacket is one of my favourite insulation pieces. I have ripped it open and had the lads at Twin Needle repair it, so it has battle scars, and I just tend to grab it and stow it whenever I think things might get cold. Because it packs so small it travels with me everywhere, but, it's a little fragile, so won't go bush bashing with me.
The newcomers…
Well, new old now, I guess, but there are been a few significant evolutions in NZ garments over the last couple of years.
Hunters Element and Digital Camo
I interviewed Alex Broad several years ago, I guess at the beginning of my infatuation with Hunters Element. Alex seemed to be injecting some much-needed design into Hunting Apparel, creating trousers that actually fitted like a pair of trousers, a somewhat more slender design, we shall say.
They were also the first (as I am aware) to introduce digital camo to local brands. The Desolve Veil was on point, appearing at a time where I was reading up a lot on the various options for camouflage on the market. I had been considering moving into the Sitka range of clothing, as they have the newer theories of camouflage being incorporated into their designs, but very happily dived into the Veil system instead.
Over a fair few pieces now, I have noted that the colour match hasn't always been right – and a few of their packs were notorious for fading and almost turning purple. I put this down to quality control in the Chinese Factories, and while I am sure the Deer don't care, when your jacket and trousers are obviously a slightly different colour, it does tend to bug you.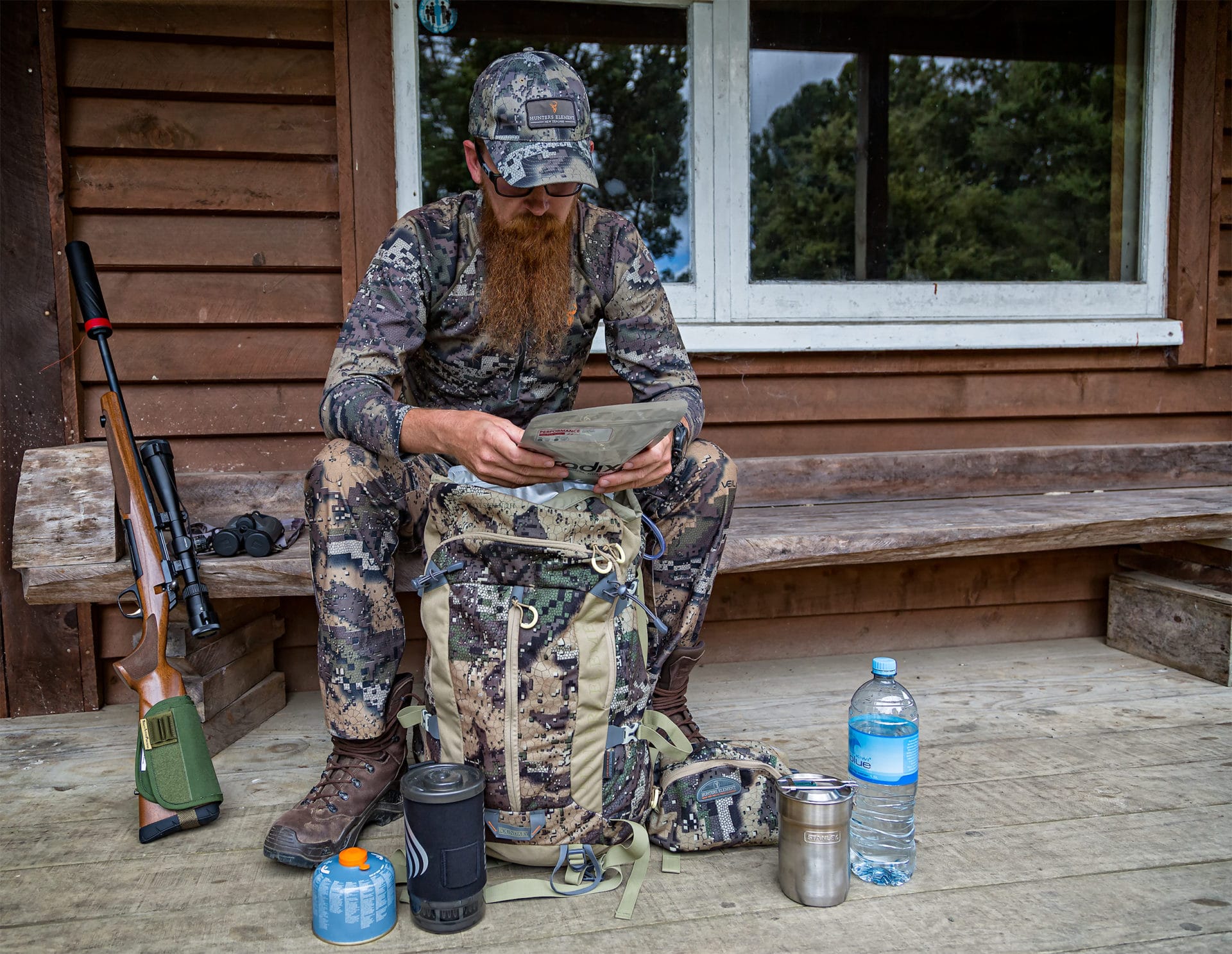 All of Hunters Element's product is manufactured overseas, and they were one, if not, the first company to really push sustainability and ethical production values. Their down-sourcing, and the story of the ducks it comes from being a great example, I have always admired Rob and all the crew for their ethos and pushing of the boundaries. If I lived down in Wellington, there is a real good chance I would have worked, and maybe still be working for them.
Now, Stoney Creek and recently Ridgeline have all caught up with their own Digital Offerings, which, in a bit, has also followed the trend of Hunting Gear becoming Fashion Gear, which is fine as long as the function keeps up. Again, Ironically, I find myself heading away from the digital systems, back into the blockier camouflages, not mimicry, but somewhere in between. Many new Digi systems are very dark and quickly turn into large blobs under the canopy. It seems to be more important to break up your outline, and I still think some of the ASAT patterns do this very well. Bigger, bolder camo designs that, while maybe not as pleasing to the human eye (who sees rather differently than the animals we hunt) work well for their intended purpose.
Bush Buck, Game Gear, etc
Now, we have a pile of new brands out there. While some have unique designs to offer, I am picking many are also primarily branding exercises, taking the Chinese OEM manufacturing process, rebranding it and selling it to the local market. There is nothing wrong with this, as such, and often it's also price-driven, but the more I test and try this stuff, the more I find myself leaning towards forward-thinking designers and innovators.
International Options
VRTBR – Nordic Smarts
I first heard of VRTBR through Thomas (Norway) THLR. His hunting gear introduced me to the European world of hunting clothing – not something I had been exposed to much in NZ. After wading through the Fjallraven catalogue, and realising that I likely wasn't going Reindeer Herding anytime soon I met the designers and team for VRTBR and was immediately struck by their ethos and smart design.
I received their hunting kit 'pack' which included the thermals, insulation Fleece and waterproofs and well, they broke me in regards to a lot of the local offerings.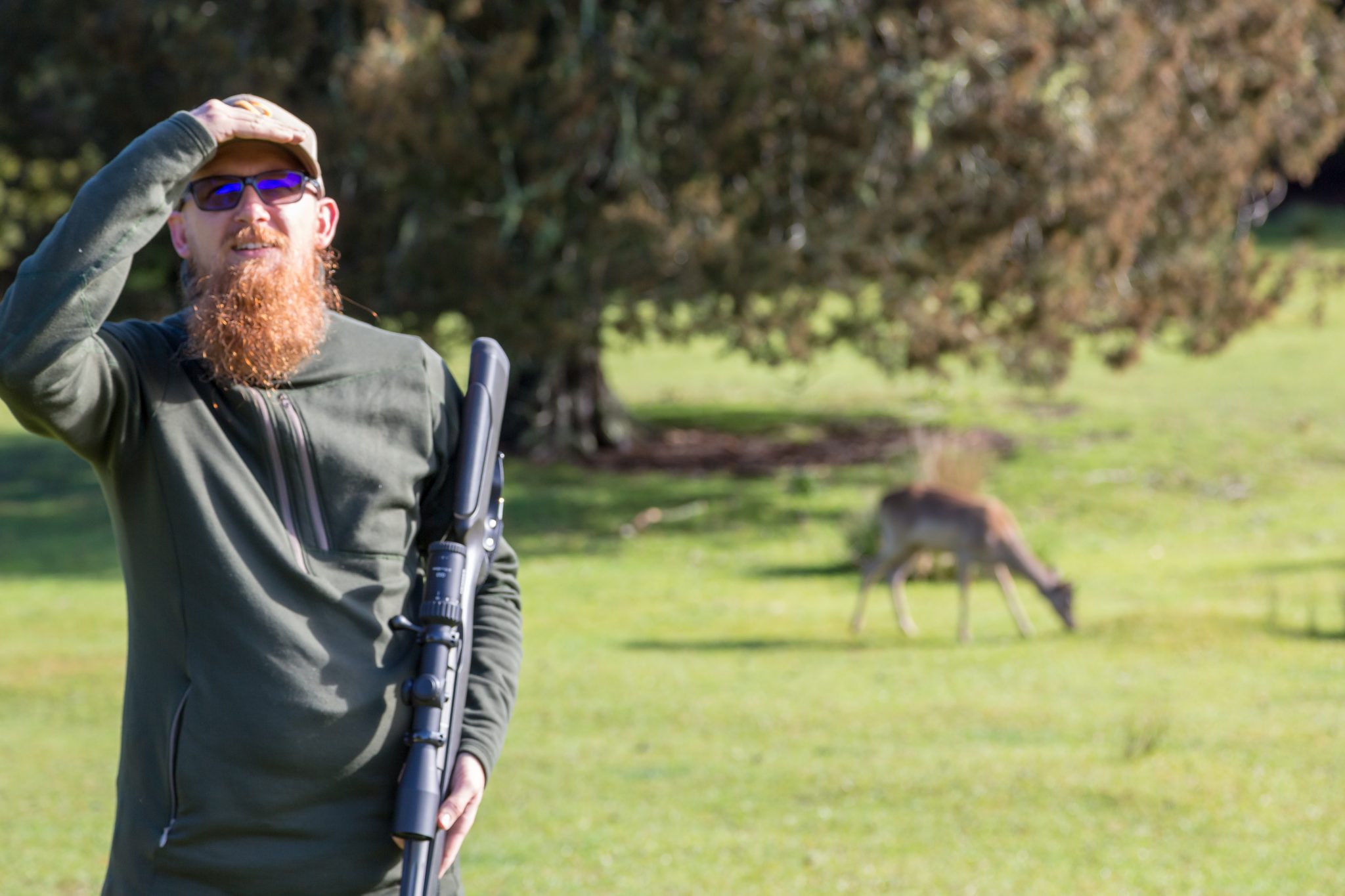 I thought the Hunters Element kit was designed for people who were my shape. Well, it seems that the Nordic Companies also have it nailed. Long arms, long legs and some insanely smart incorporations into their kit lifted the standard high. The padded seat in the long jacket, the drying pocket, and bellowing side zippers to change fitting over insulation are all smart, smart additions. The fleece top is one of my favourite and most worn pieces of clothing full stop, and I am equally happy wearing it into a fancy restaurant as I would be in the bush. Seriously.
However, the jacket and trousers are waterproof. While very flexible in their use, during the warmer and dryer seasons – they are a bit overkill, so I still keep looking.
I have looked at the Kuiu offerings as well, again, no doubt well built and well made, but it's an American Company with some NZ connections that keeps drying my attention.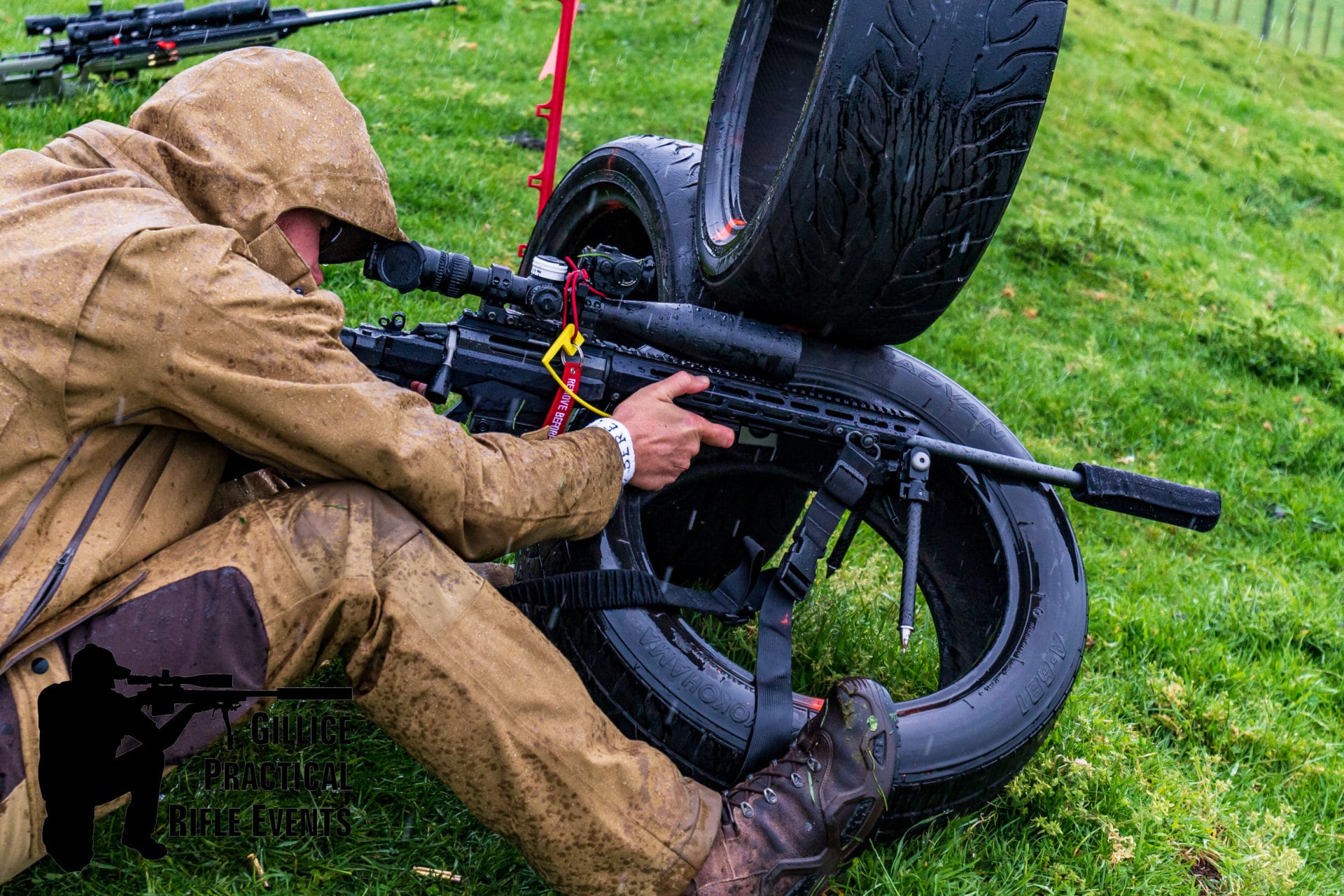 First Lite
Maybe it's their involvement with The Meateater Show, one of my favourite hunting content providers, or the incorporation of NZ Merino Wool into most of their garments, including wool trousers, but the First Lite Range keeps getting my attention and interest. I did look at importing the range at one point – but this was just as Points South was getting into (they already had their order underway) and I couldn't see the point of both of us trying to distribute and sell the same range.
So far, I have worn through several pairs of their socks. This isn't a criticism, more a reflection of how much I have worn the things. They are my first option for tramping and bush socks, replacing the Icebreaker options I had previously worn and will continue to be so for a while.
To be blunt, for various reasons, I haven't been hunting much in the last year and a bit – so most of my clothing purchases have been more on the range and field shooting function side of things in the form of UF Pro and recently All Skill No Luck – companies doing innovative things and in their own way. However, I have some more hunting planned and am seriously considering adding parts from the First Lite range to the closet. It's not cheap, that is for sure it is eye-wateringly expensive in some cases – but – like the UF Pro trousers I own, I have learnt that investing in one high quality and carefully thought through piece of kit is the way I prefer to do things. The Obsidian Pants, Sawtooth Jacket and maybe, when they finally give up the ghost, replacing the MacPac Down and VRTBR waterproofs with the matching kit. Though to be fair, with the amount I get out at the moment, that could be some time!