Now – for some context. I have a Leatherman Skeletool that has been nearly permanent EDC1 for years now. Enough that most of my pants have marks on them from the clip. It's been (and still is) a great unit – but there have been times where I was keen for something a bit heavier duty – without having to resort to carrying a full tool kit around.
I have managed to snap the plier head off my Skeletol. To be clear – I was abusing it at the time – trying to cut a thick piece of hi-tensile fencing wire in half. Hence the though a heavier 'field' multitool might be in order.
At the range, I generally have the Fix-It Sticks kit on me for scope/action/other screws – I firmly believe that a Torque Drive of some kind it really important when it comes to precision rifle setups. But a pair of pliers, cutters and knive is also very handy.
While the two units seem similar on the surface – they both have an intended use, and I guess it ultimately comes down to you which one makes the most sense.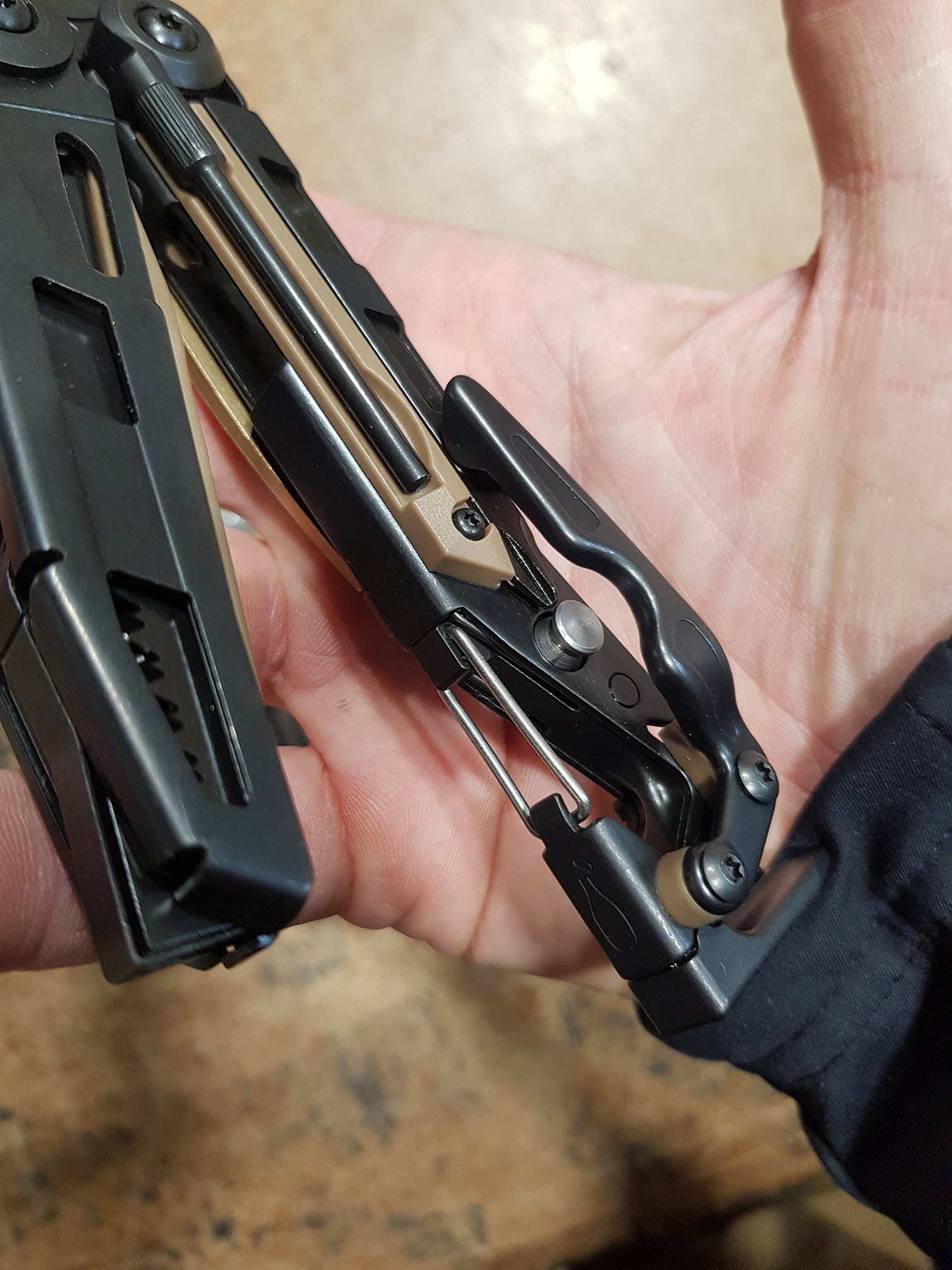 The MUT
The MUT has a military intent – specifically – firearms maintenance and adjustment.
Of course, this immediately appealed – but – using it a bit reminds me that several of its specialised features really will be of little use to me.
I shoot bolt-guns. So the 'bolt override' feature has little use to me – nor does the punch takedown pin – as I don't own a firearm that necessitates it. Realistically – I can't see me using the carbon scraper on a precision rifle crown – and I sure as hell won't be using it to clean the rifle with the cleaning rod fixing.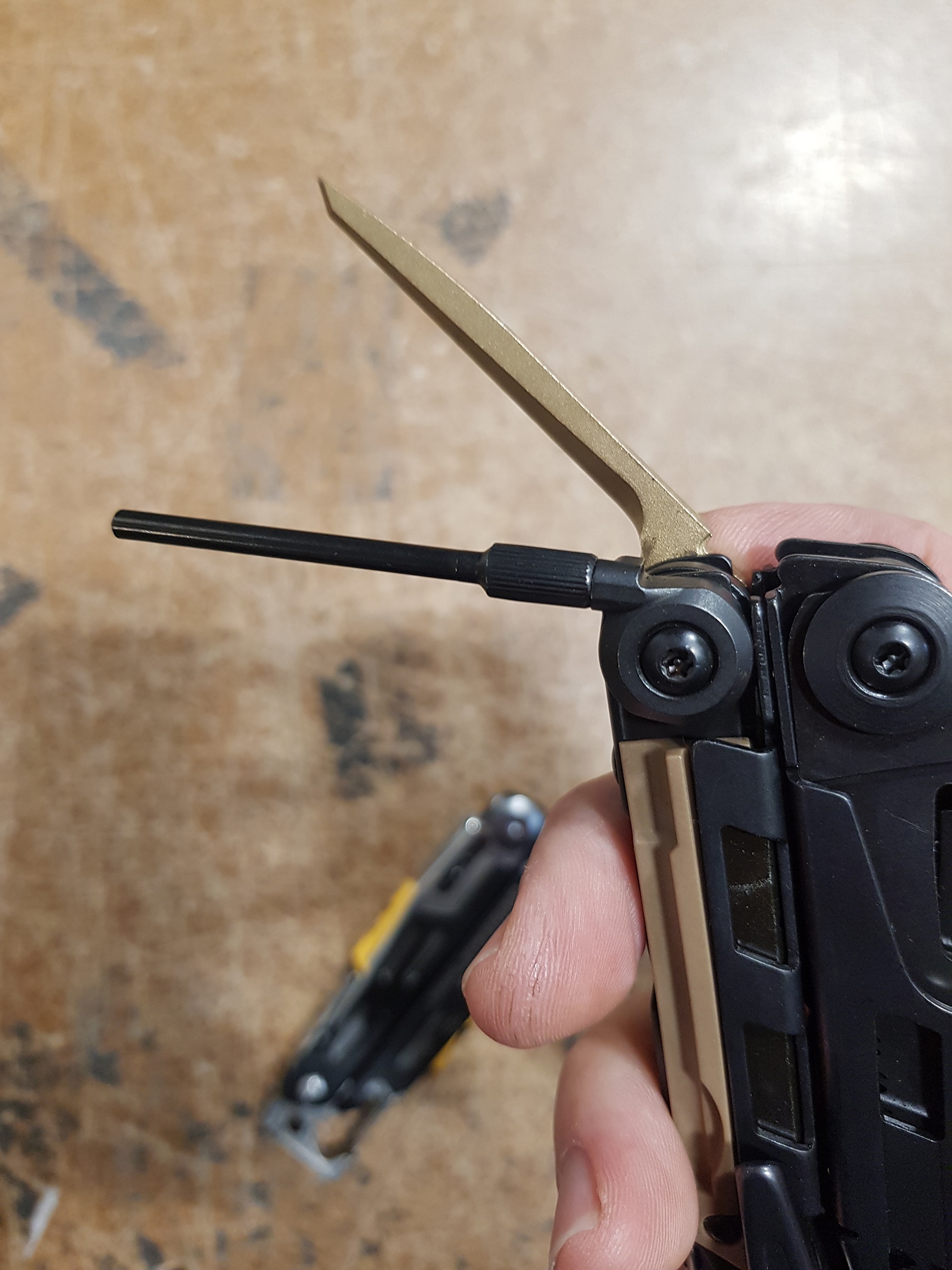 However, it should be noted that the MUT is simply more heavy duty than the Signal. This is apparent when you pick it up, and obvious when you put them side by side. The overall unit and blades are longer, the pliers are more robust – this really is a hard use item.
The intent would be for this to live either on my shooting bag or potentially on the 'duty belt' – the belt I am setting up to carry my rangefinder, Kestrel and IFAK on the range. So the extra weight isn't an 'everyday' consideration.
The bits and blade are made beefier – the bits being the bigger S7 longer options, and the blade is 420HC steel.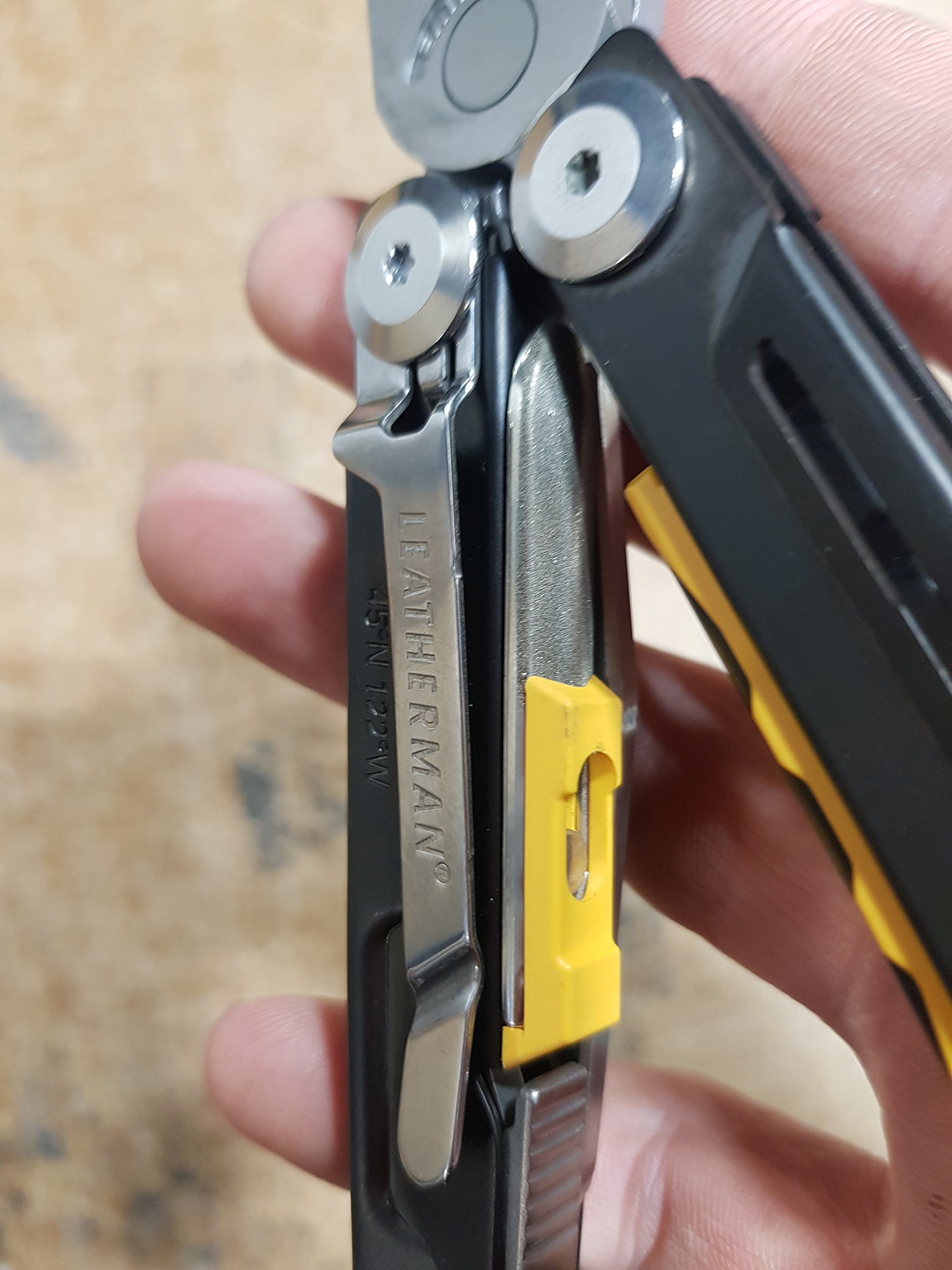 The Signal
The Signal is intended for the 'outdoors' folk and incorporates a firestarter and knife sharpener as part of its key features. I think the 'Signal' part of the names comes from the inclusion of the firestarter and the inbuild whistle.
Now, I carry a firesteel on me in the bush. Actually, no, I will admit it, I don't. I carry a lighter. With a backup one in the pack next to a sealed box of matches. I have used firesteels, and, well, I carry a lighter. They work well – even wet, they work as a firesteel. Sorry, had to say it. Like getting a fire going quickly. While I am all for bushcraft – there are a few modern developments that really do work better.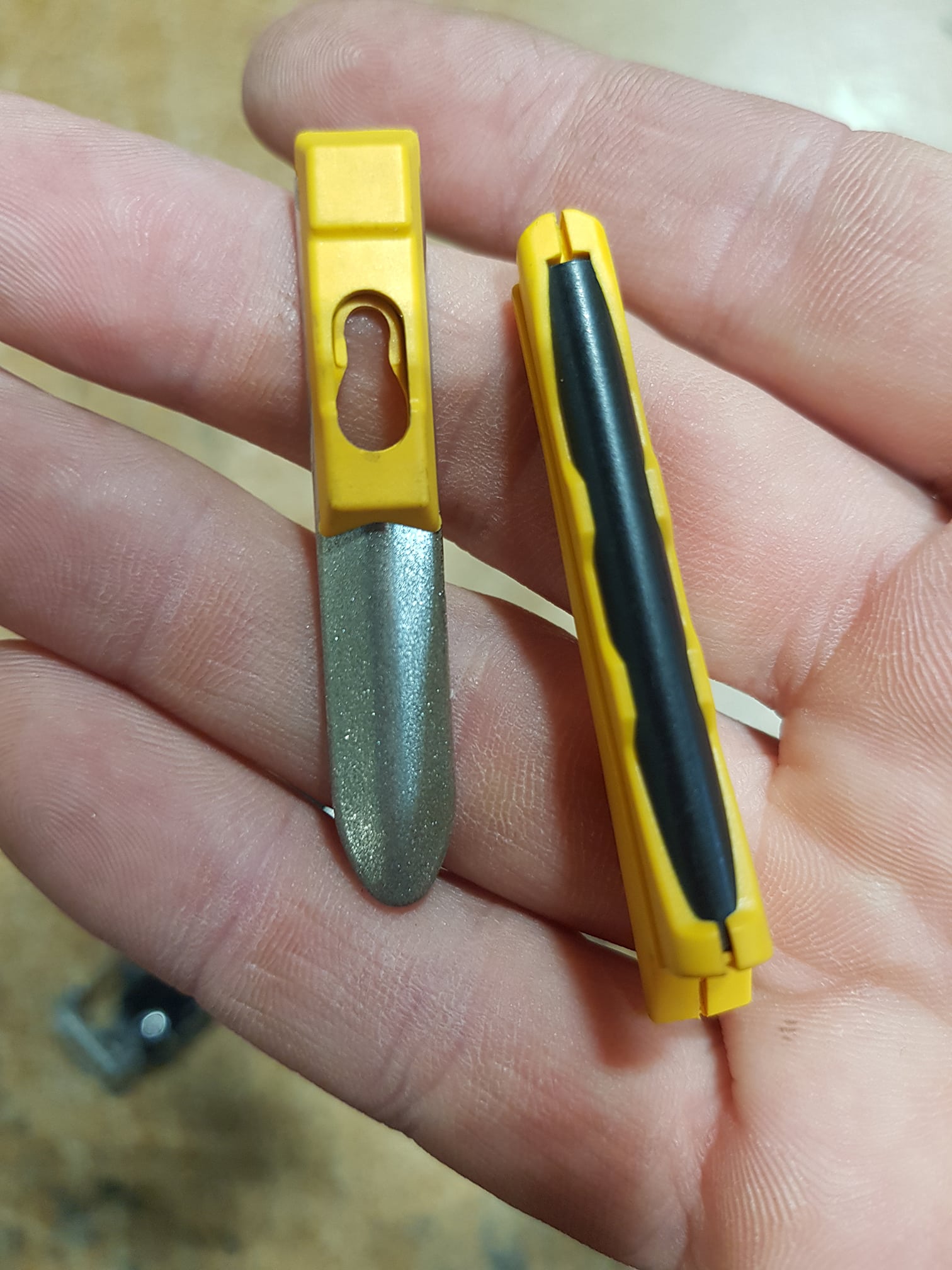 The inclusion of a diamond knife hone/sharpener does also interest me – but – again – I actually just carry a spare knife anyhow – I have an EDC blade on me all the time, and generally, a skinning/work knife in the pack if headed out hunting or bush. Yes, I do also carry a small pocket diamond stone in the pack as well. I could combine them, I guess…
So. Which One?
Well, because ultimately I am looking for a heavier tool – the MUT wins out. But, while doing this article something else occurred to me – Leatherman makes other heavy tools as well. And one, in particular, has caught my eye – the Surge. Stay tuned. 😉
---
everyday carry ↩