This .300 Win was mild to shoot with the MAE can on it. The bipod the custom had on it (short harris) was too short for fieldwork. IMHO.
This is the customers 'slightly longer than bush-hunting' gun. It's off on a trip look for Sika this weekend.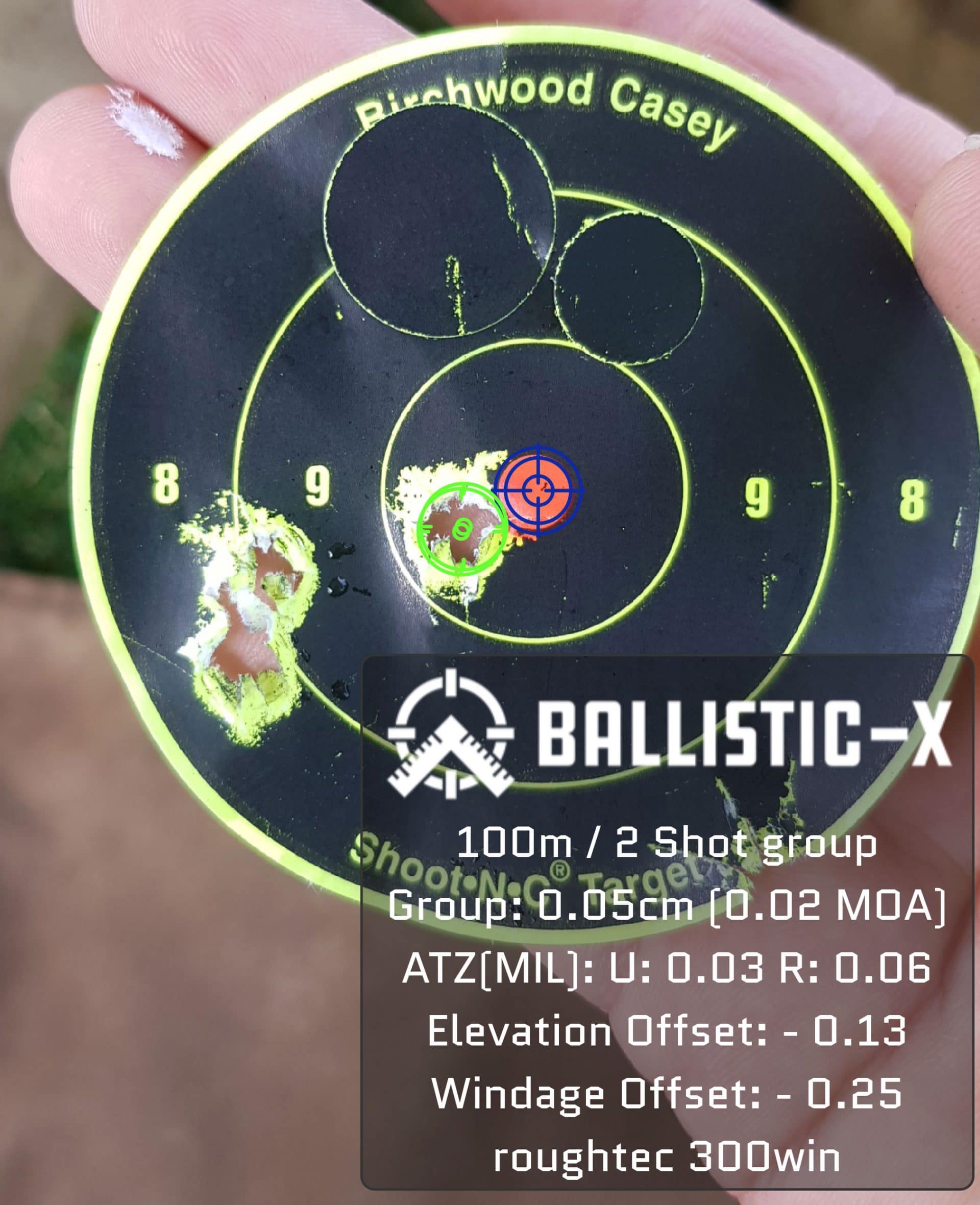 Results
Left side is 3 round group, adjusted, shot 2 more.
Ammo: Customer Reload – 178 ELD-X
Velocity: 2664 fps – 22.2/58 SD/ES
What would I change?
I would put a decent bipod on it – either longer Harris or something similar – not a lightweight – this is a longer range rig.
Caveats/FAQ