I originally heard of Boris via a UF Pro Series – Tactical Tracking – which, if you haven't seen – go watch. Now! Then, come back and learn a bit more about the main 'star' of the show, Boris Vos.
Boris is also the head of the Lead Ranger Program
And then you start looking into his background…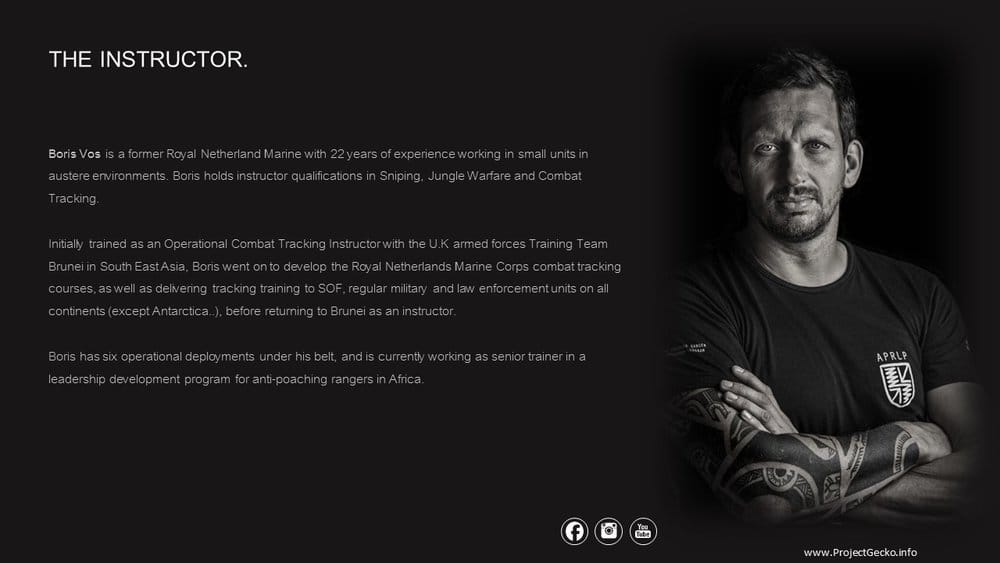 I was lucky enough to spend some time learning a bit more about his background, his projects, and how he spends his time!
Check out the chat below and make sure you pop over to his sites and check out Lead Ranger and the related organisations!
Supporter Bonus Content
Supporters not only get to see the content as soon as it is released, but there is also 'bonus content' to be had. If you have found this site be useful and interesting, maybe you would consider supporting it?
Here – the chat 'after' the chat.
Anti-Poaching Tourism, trip planning and more.