You may have already seen my review/talk about the Molle Belt Rig I have switched over too. I mentioned the idea of a lightweight backpack at the same time.
This is it!
I picked up an 5.11 AMP 24, 32L pack from Tactical Solutions.
This is part of the new All Mission Pack (AMP) system that 5.11 have brought out – packs that are multi-use, 'multi-mission' capable. Essentially, they have a system on the front of them that allows quick switchovers of some of the external pouches. Moreso though, they have a good design with enough pockets and organisation without it becoming a sea of pockets and pouches to lose stuff in.
It was also small enough to not have to worry about a hip-belt with – which was useful – as I was going to be using it with a hip belt full of stuff already on! The vertical length means I can since up the arm straps and have it sit high over the waist – so it doesn't interfere with the equipment already on my molle waist belt.
On the flip side though, it just happens to be the perfect size to fit in my ammo wallet and data book – two pockets that you would swear were made for it!
This means, when shooting, I can quickly access just the bits I need, without having to root around in a large pack for whatever it is I am after.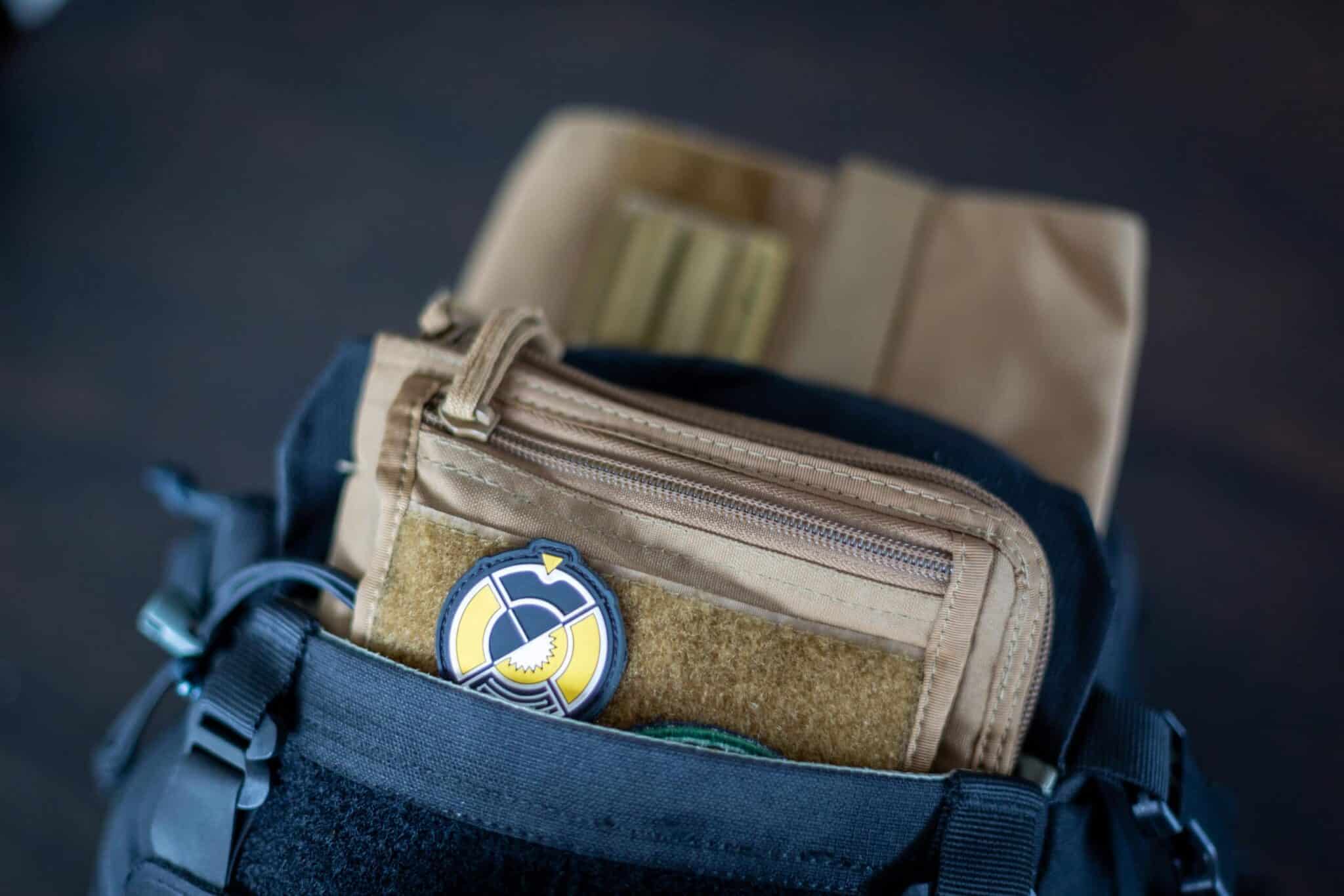 This works in very well with the plan to use it as a shooting pack for field competitions and the like.
The idea of the AMP pack series is modularity – specifically, being able to quickly change the outside pack configuration by swapping out the front panel.
At the moment I am running a couple of pouces on the front through the molle panel that comes with the pack. You are also able to get a variety of other pouches and panels that swap out quick.
The plan will be to have one for the day to day stuff – looking a little 'less tactical' and then a shooting load-out that will have the Eberlestock Shooting Rest, ammo wallets and other specialised kit on it.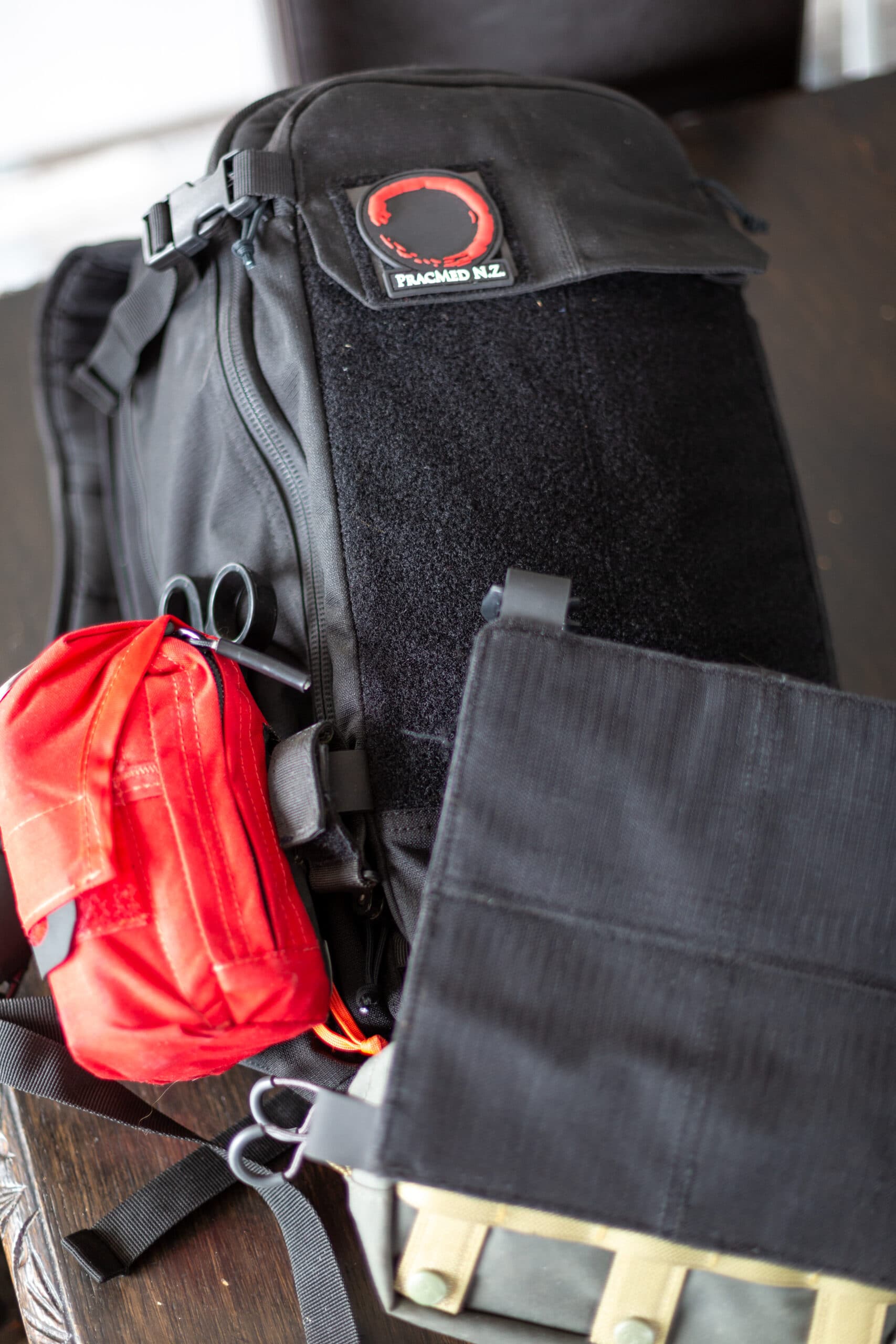 I have also found that several of the other loops/fixings and design of the pack works in well with how I think – it's nice to come across a pack that meshes with the way you think, rather than having to adapt to a designers vision.
I like that the zips run the entire way around the pack, and, the top pockets are easily openable (and accessible) without unclipping the compression straps. In fact – most of the time I can just leave them done up and get into the main compartment from the top as well.
The padding on the back section works well – I don't intent to carry huge weights with this – I have hybrid framed packs to do that – with waistbelts. This is a lighter load, to be worn in conjunction with a battle belt style duty rig when shooting – and when I don't need that extra stuff – it's just a good daily use bag.
While I not using the pack exactly as intended (I don't really need a concealed carry solution, for example) the extra pockets, hydration bladder sleeves and so on, all lend themselves to effiectnly carry the kit I like to have one me when out and about. Essentially, this is my bug-out-bag – lightweight edition as well. With a simple change over on the front of the pack, it also becomes a field shooting pack!
The pack lives in the truck mainly – as a bit of a grab bag. Key contents being the PracMed IFAS and some light options (Four Seven mainly).
I am struggling to find anything I don't like about this pack. It's built well, has enough modularity without getting stupid and fits into my way of thinking. Will it be the last pack I ever buy? Well – no – but that's more my pack addiction and less to do with this specific backpack. 😉
I got mine from Tactical Solutions in Auckland – the best place to check out the whole range of 5.11 gear – get in touch – get yours sorted!
[/membership]
Supporter Bonus Content