There are now many options for people requiring some shelter in the outdoors. In this series we will look to outline the main differences, advantages and disadvantages between the systems.
The first up in our series on the different shelters systems – A double walled tent is named as such because they have two 'walls' within the system. The outer fly, and the inner, generally mainly mesh inner. This is likely the most familiar shelter system for many people.
The double walled tent is designed to keep you dry (outer) and also free from mozi's (inner). The inner mesh tent also allows any condensation to evaporate through the mesh, and form on the inside of the outer tent – keeping it away from you and your gear. In addition, most inner's have a bathtub style floor – a waterproof base that comes up slightly on the sides – this means, even in heavy rain you are less likely to get flooded out – important when site selection isn't the best.
While originally this double layer system meant double the weight, in recent years the weight of these systems have plummeted.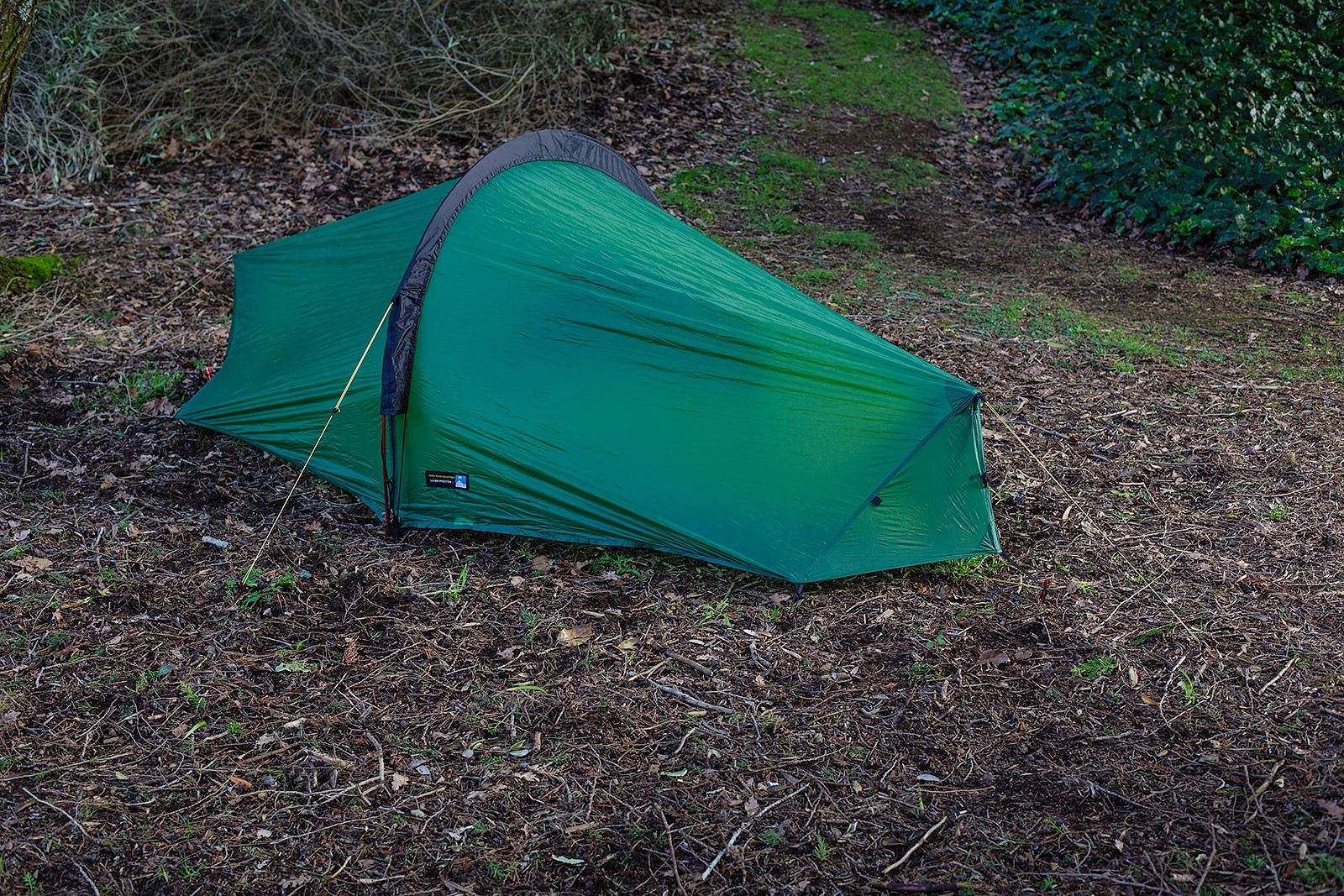 For example – in all these photos is the Terra Nova Laser Photon 1. I am in the process of putting together a full review, but as a one person tent (it's snug) you are looking at an advertised total weight (including poles, pegs, packing sack) of 0.72Kg. That's not a lot.
While most double walled tents require poles, some are also free standing – meaning you don't need to peg them out just in order to get them up. This can mean quick setup and more versatile setup.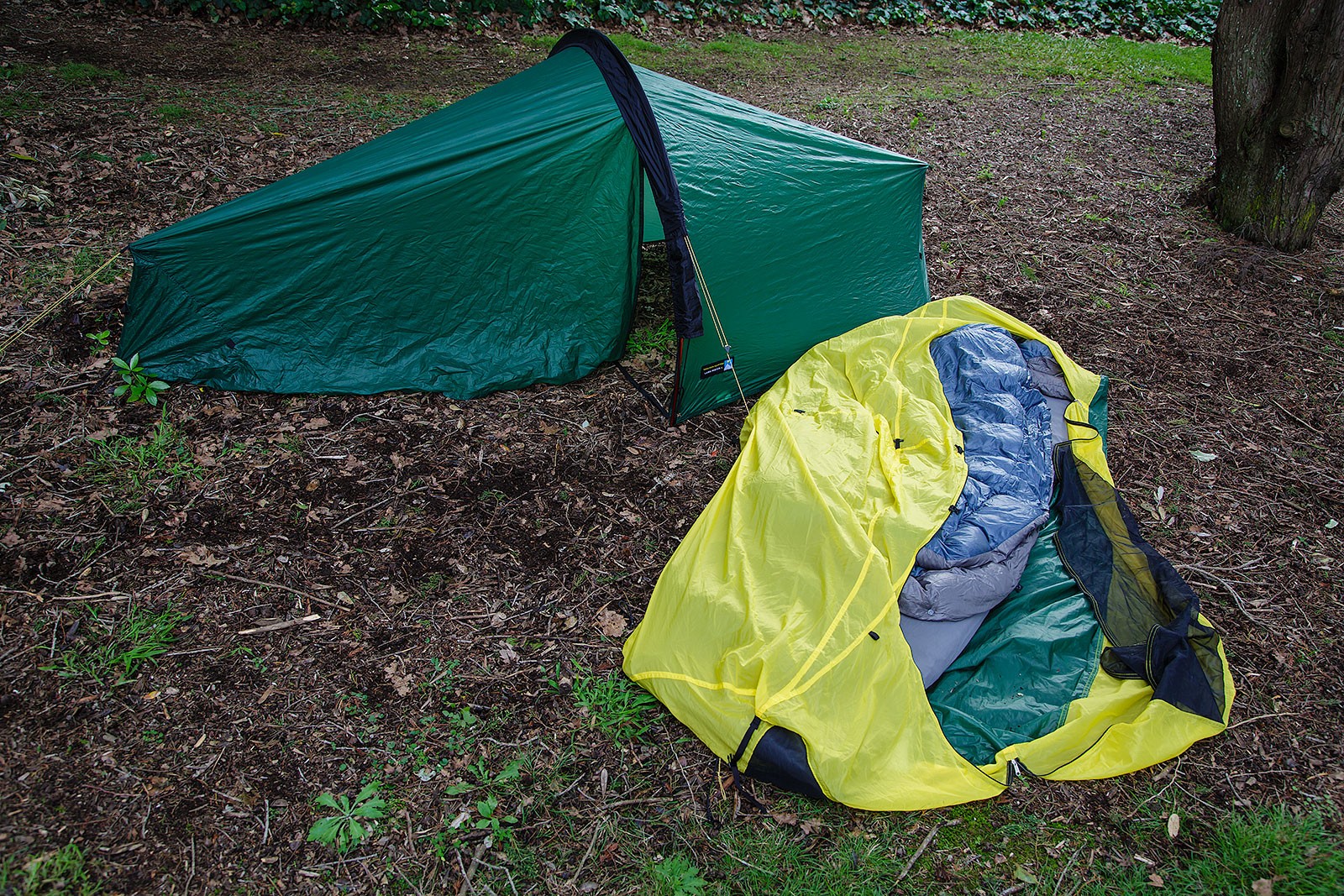 In many of these modern tents, you can totally remove the inner tent – often essentially turning them into a single walled, or tarp tent.
Advantages of a Double Walled Tent
Generally some of the easiest to set up for the inexperienced
Familiar design. It's 'a tent'
Bug proof – no mozzies
A generally a good 3 season minimum shelter system
Will be slightly warmed than many other systems
Disadvantages of a Double Walled Tent
Probably the biggest footprint of any system – and you need flat ground
Because you (generally) have to pitch the inner first, or at least both at the same time, there is more chance of ending up with a wet inner.
Likely heavier than some of the other systems
Closed in – you probably won't be able to see the stars
Best useage for a Double Walled Tent
Camping at established campsites with the family
When you know the weather is going to be bad, for long periods of time