Gidday, and welcome to another product review. This time around I'll be talking about some food from Radix Nutrition, made right here in New Zealand. It's a new product for the outdoors and camping market, it's so new in fact, it's only just beginning to hit the shelves. I was sent a few samples to try out and give some feedback on which I was keen to do. These are freeze-dried meals in a bag, where you simply add boiling water and stir, leave it for 10-15 mins, and scoop out and eat. Great for fast and easy food on the run or when you have other things to do like hunting or setting up your camp. All you need is a method of boiling water and a spoon.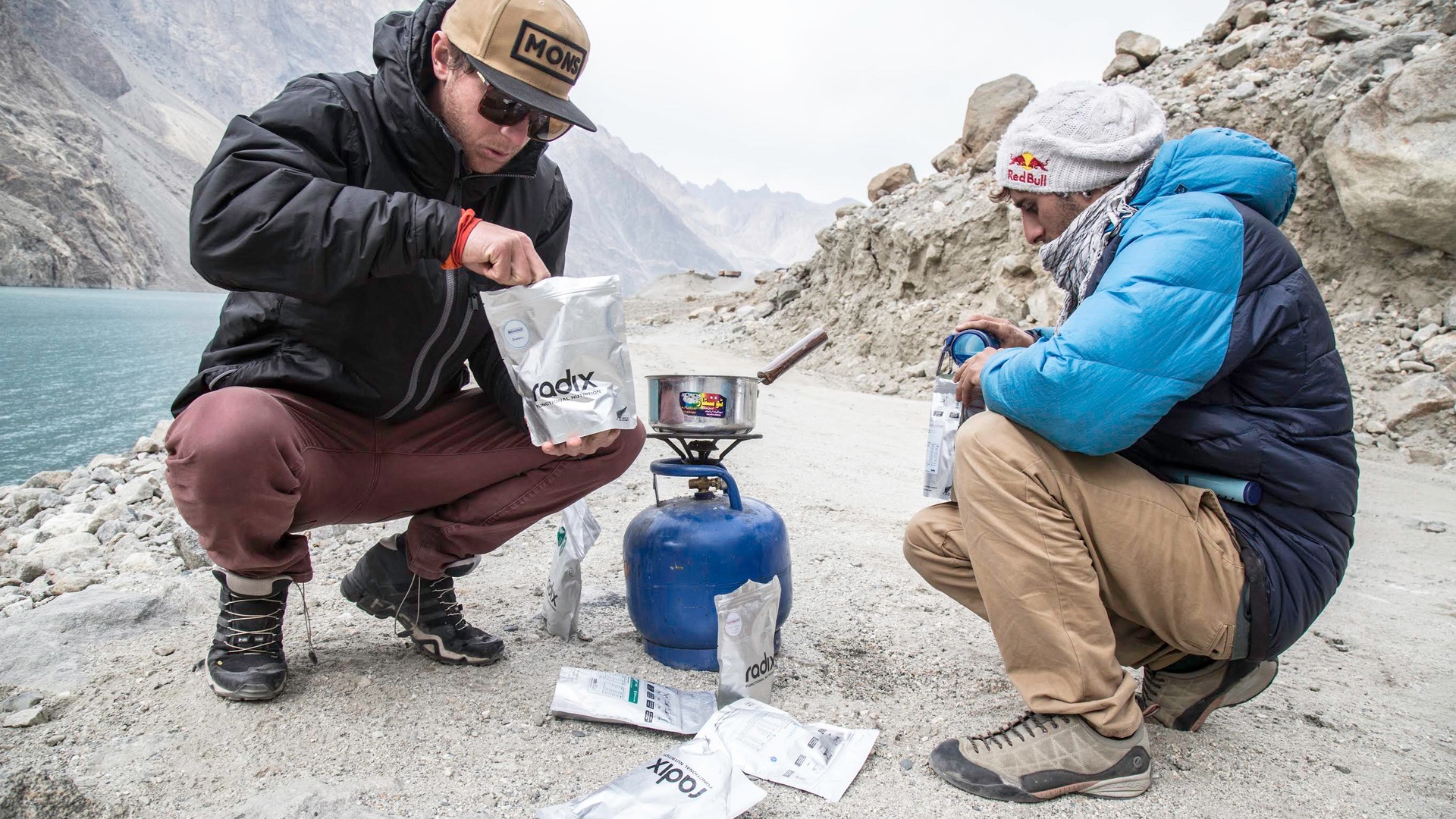 The Root(s) of Radix Nutrition
Radix is a Latin word for 'root', where the founders of Radix Nutrition believe that the root/base of good health starts from a good diet and quality nutrition. This is absolutely true, and anyone who has tried to do any sort of exercise on poor nutrition knows how hard it is to function properly. Radix Nutrition was founded in New Zealand four years ago by a small team of ex-pro athletes, Mike Rudling – Technical Manager (Cycling), Paul Rudling – Chairman (Sailing), and Matt Shead – Supply Chain Manager (Swimming). In that time, tireless research has gone into delivering the highest standard of food in a quick and easy meal. Radix now designs and manufactures high-quality nutritional products designed to enhance physical and mental performance through the optimisation of health.
Not your traditional freeze-dried food.
Those of you who are into the outdoors environment where weight and space in your backpack are at a premium will be interested in these products from Radix. If you're keen on being healthy or you have particular dietary requirements, you'll be doubly interested. Radix products are marketed as being Gluten, Preservative, and Additive-free, and with the exception of the breakfast range are Dairy free, while as many of the ingredients as practical are also Organic.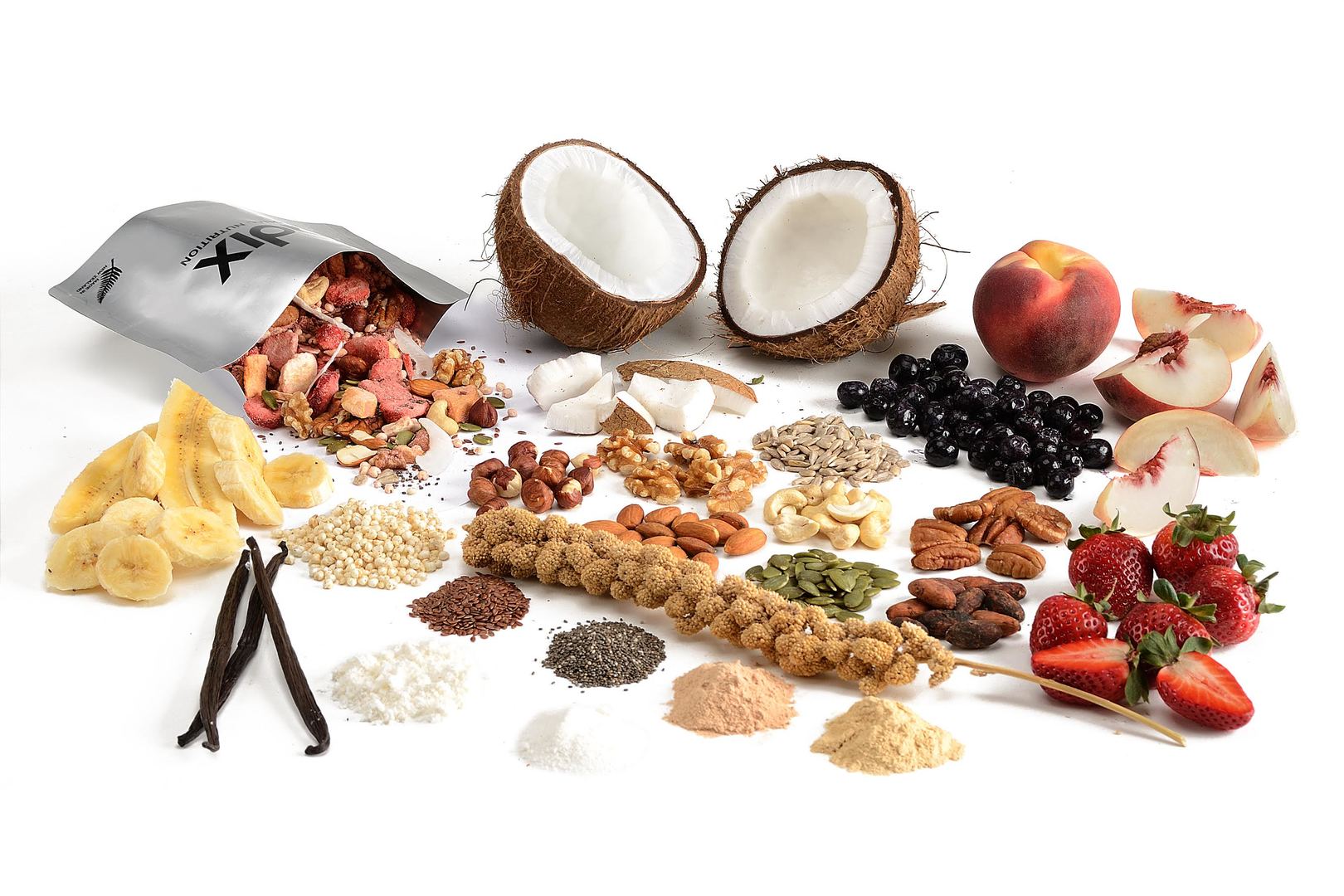 Both myself and my wife have to avoid certain inflammatory and FODMAP types of foods, so I'm keen to see how these meals stack up against the competition's freeze dry meals which I've used for the last few years on my hunting and camping trips. The recommended retail price for the One-a-Day and performance meals is $16 each, and the breakfast meals are $7.50 each. It's a few more dollars than the other brands of freeze dry meals I've used before, but you are getting a difference in the nutritional value as I've just mentioned and anything organic always costs more. I won't go into all the actual ingredients of the various meals, but once their website is up and running I believe you'll be able to read everything in detail there.
Sizes and Flavours
The meals come in two sizes and assorted flavours. I have here the 'Organic Beef, Tomato & Oregano." "Salmon, Spinach, & Lemon Grass." "Wild Venison, Pumpkin and Rice." "Vegan Sweetcorn Chowder" and "Free Range Chicken, Mushroom and Rice. The one-a-day pack is a single serve for a snack or light meal if your physical exertion is light to moderate. The serving size is between 400-450gms and 1600-1800 kJ. The performance pack is a single serve meal for a high activity level, with a serving size between 450-550 gms and 2300-2500 kJ. The serving sizes and energy ratings depend on the flavour of meal you choose.
The packaging is simple and understated while being highly functional and BPA free. The instructions and dietary information on the back are clear and easy to understand. The design of the bag's seams at the bottom allows for easy access to the food at the bottom, and there is also a resealable zip lock at the top of the bag in case you want to save some food for later or use the bag for something else afterwards.
I've found through some trial and error that all freeze dry meals tend to settle the powdery stuff at the bottom and the larger chunks at the top, so it's a handy tip to invert the bag and scrunch it up and shake it to get it well mixed before ripping the top open. It just seems to work better than just stirring after you add water. Radix meals have an oxygen absorber sachet in the bag so make sure to pull it out first before adding the water. While there is a recommended amount of water printed on the bag, I personally just add as much water as it looks right then a splash more. I also like to leave it a bit longer than the 10 minutes instructed on the package in case there are a few chunks that are still dry in the middle, plus it's usually still too hot after 10 mins! Add a little more boiling water if needed then enjoy!
One a Day Packs
I've tried the Organic Beef, Tomato, and Oregano one-a-day pack already, and it tasted pretty good. The major vegetable flavour I noticed was the pumpkin, and the secondary was probably the leek and celery. The beef meatball was tasty, though still a little bit dry and crunchy in the middle even after leaving it to sit for 12 minutes, maybe 15 minutes would be a bit better, however, if you're starving and cold, you'll chow it down and not worry about it. My stomach reacted favourably to it and I didn't have any indigestion afterwards.
Made in Waiuku!
I was invited by James Bowstead, Radix's marketing manager, to visit their small factory in Waiuku, Auckland. I also met their small team of people working hard to produce new meals and fine-tune the ones they've already designed. It was exciting to see a small Kiwi business with the potential to be a game-changer in the world of nutrition. James and I had a chat for about 45 minutes where he outlined the focus and direction of the company and the work they are doing to make sure that every meal helps each consumer to reach their full potential, whether they be an Olympic athlete or hunter in the bush.
Every meal has been designed in conjunction with a nutritionist, utilising all natural whole food ingredients, with the focus on being organic where possible, and of the highest quality possible. James showed me a picture of what goes into one of the meals, and every ingredient looks like you could literally pick it up individually and eat it on its own. I had arrived near lunchtime, so James let me pick a meal and prepared it for me while we chatted. I chose the Chicken Tikka Masala, while James had the Salmon, Spinach and Lemongrass. While they 'brewed', I mentioned to him about the meatball one I'd had and that the balls of meat were still a bit dry in the middle. He assured me that since that batch they had already improved the manufacturing process to eliminate that problem and make sure the meat rehydrated faster. Sure enough, the chicken meatballs in my Tikka meal were perfect!
The Breakfast Range
James also sent me home with a few packets of the Breakfast range to try out. With my job, I'm often eating on the fly, so I took a few with me to work. They were simply delicious, very easy to prepare with cold water, and very filling, with none of the usual discomforts I would experience after eating normal cereal. They also left me feeling fuller for longer with a good energy output.
Radix is in the process of bringing out some more products including a breakfast range, more varieties in the one-a-day and performance ranges including vegetarian, and autoimmune protocol and FODMAP compatible options. You'll notice the similarities between the one-a-day and performance ranges of flavours, the major difference is that a performance meal has been bulked out with organic rice for more carbs.
Check them out!
Check out the Radix Nutrition website and Facebook page for more information, and keep an eye out for more developments as they are rolled out. The product ordering process is easy, and their efficient team will make sure you are satisfied.