I hadn't shot one of the bigger chambered Bergaras before – but no surprise – it shot well! A bit of a heavier gun, DPT on it. Didn't beat you up like some of the Magnums can.
Supporter Bonus Content
Site supporters get to see the zeroing/test targets, ammo and velocity results and my thoughts on what I liked and what I would change with the rifle.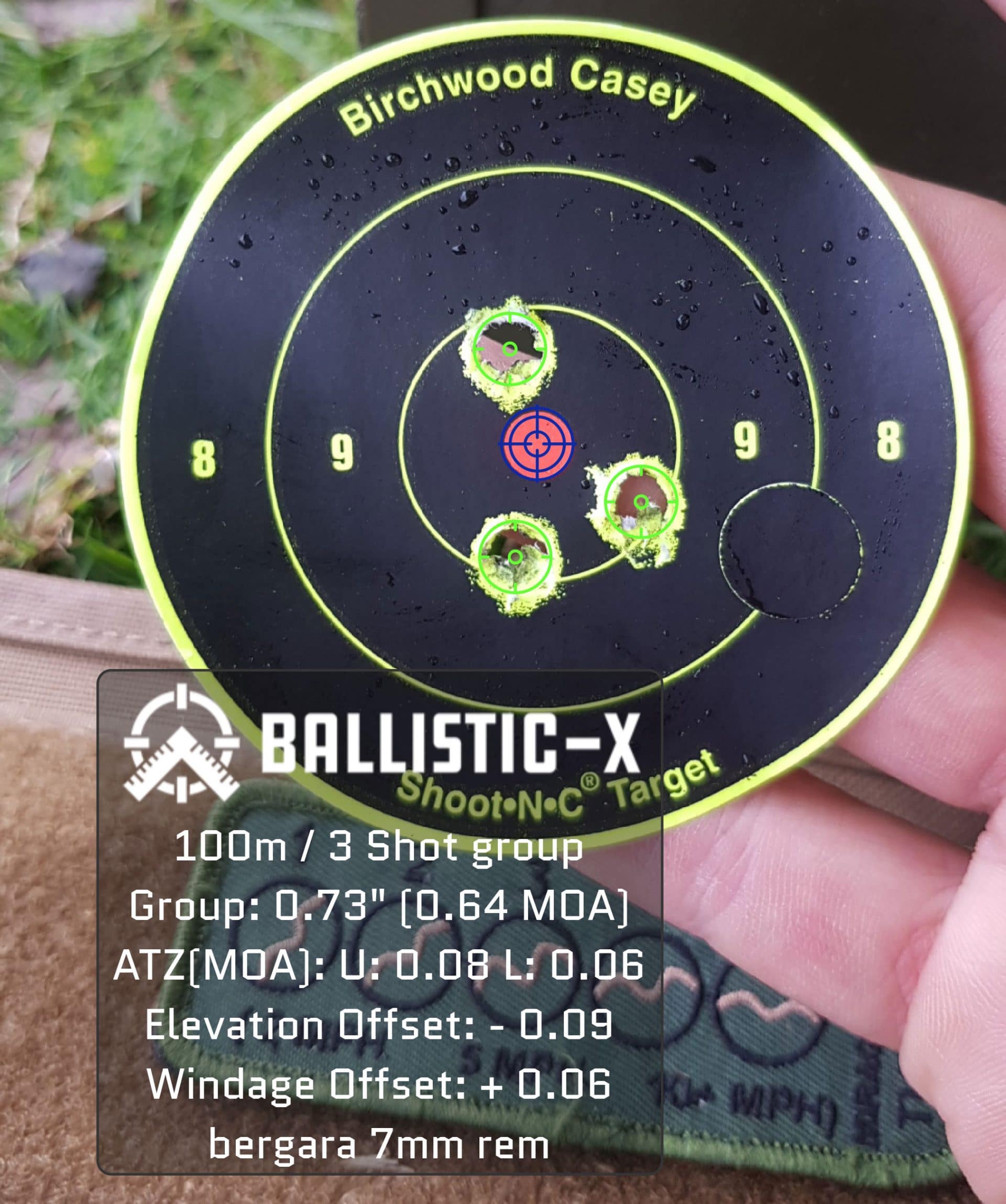 Results
While it might no be 'all rounds touching' – it's still a very acceptable group.
Ammo: Sako Gamehead Pro 165
Velocity: 2877 fps – 25/77 SD/ES
What would I change?
Depends what you wanted to do with it, ultimately. I think these are really a good, value for the money option for someone wanting to stretch out their hunting a bit.
Caveats/FAQ