I have had several people in my family have melanomas cut out of their bodies – and – given that I get a decent amount of prolonged sun exposure some days, and, doubled by the fact I have close to red-headed and covered in freckles (two things that make you rather sensitive to sun exposure) I thought it might be time to get a decent sun shirt.
I already have the UF Pro Combat Shirt – and while it's an awesome top – to be blunt, it's getting a little too tacti-cool for my liking. I wear the UF Pro HT Striker pants as well – and at some point, it just gets a little ott for wearing in public. At least, that's how I feel sometimes.
So, a lightweight option, long sleeves was on the cards.
Merino to the rescue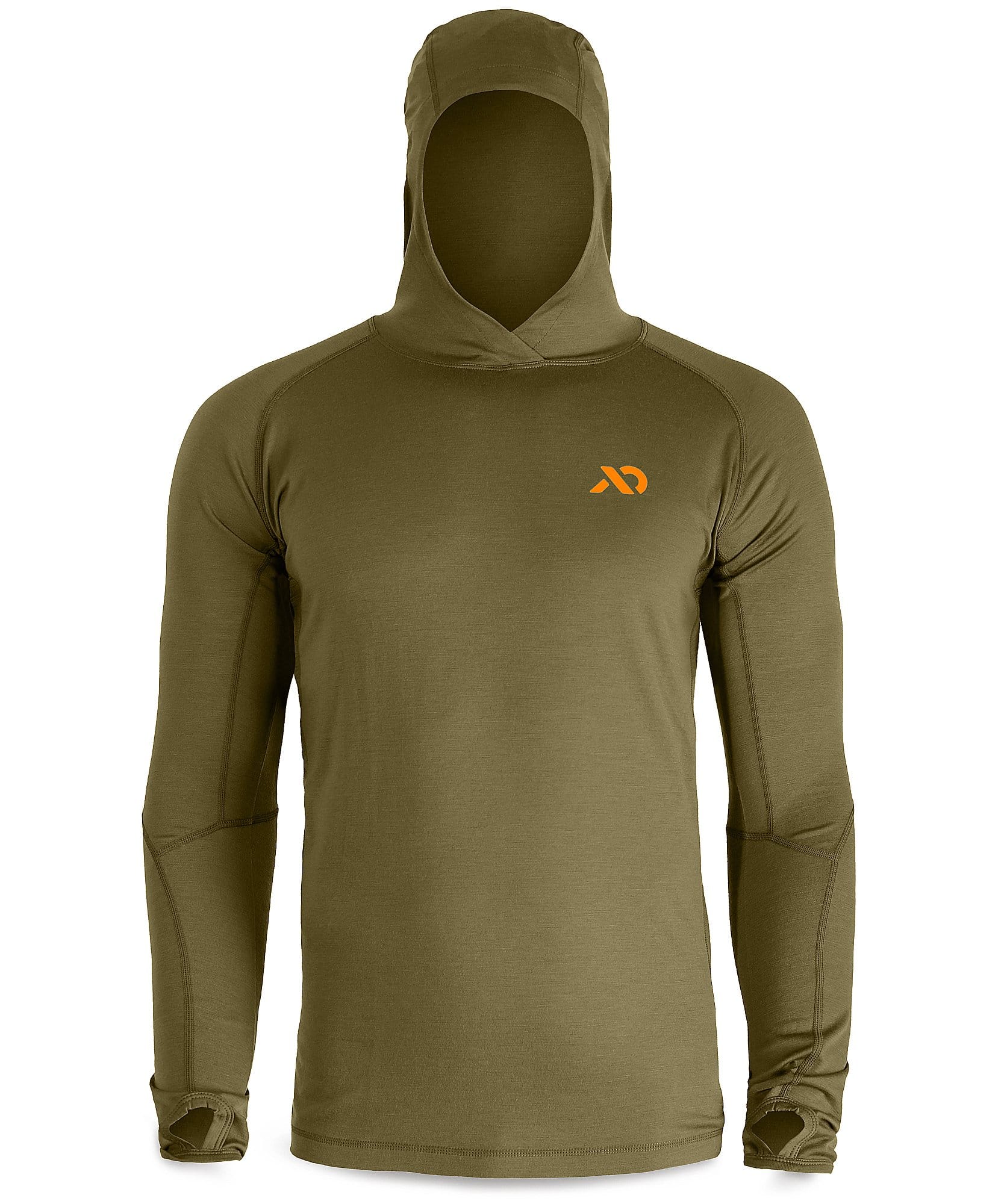 I wear a lot of Merino already, specifically, Icebreaker T's and tops. I recently starting switching over my socks purchases to the First Lite options – and have loved them, so thought I would also give their tops a go as well.
The First Lite Wick Hoody was the one I settled on. I ordered one from Cam at Points South and within a couple of days, it turned up, and promptly got worn nonstop for the next week (yay for the non-odour holding properties of Merino!)
I was interested to see how the Aerowool that First Lite talks about felt and worked. While I love merino – I do know it is normally a bit more delicate than other materials – and most of my shirts end up developing holes around the belt buckle area (metal buckles under waist belts mainly).
Initial thoughts – it is instantly comfortable, seems to regulate temp like only Merino seems to do (never too hot, never too cold) – but – I have noticed it has pulled in a few places already. This is not unexpected – but – I also haven't really used it 'in the field' much either. I don't think this would fare well against Bush Lawyer. I do intend to wear this both for shooting and hunting and I generally hunt in the bush – so it will get tested.
However – so far – for its primary purpose – protecting my skin without overheating me in the process – it looks like it is going to do its job well.
But why the hood?
Well. Because I have a neck and ears that often get burnt as well.
In addition, for a layering system, I like hoods. This will be worn while in the bush, likely all the time – so it's another layer I can put over my head during cooler nights where I have the duvet instead of the full mummy expedition sleeping bag.