I am relatively new to firearms. I am also paranoid about my hearing. So it made sense to look into putting a suppressor onto my new Browning X-Bolt. Once I received the rifle back though, one of the first questions that sprang to mind was suppressor storage – on or off?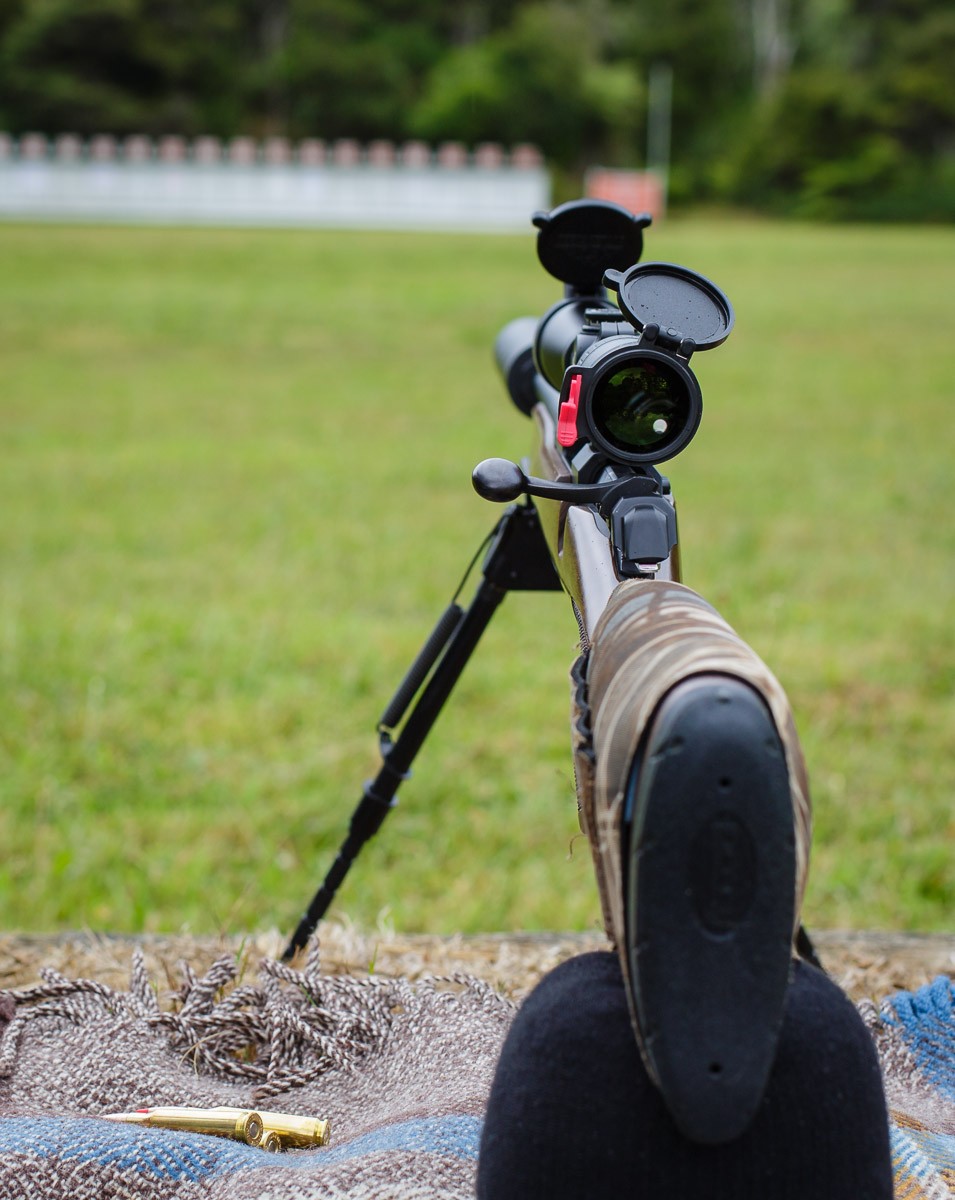 Suppressor Storage
Much like using nylon or bronze bore brushes – searching online on how to store a suppressor brings up a raft of differing opinions, qualified and not. So, I thought the first logical point of call was the manufacturer, Dan Hardy, from Hardy Rifle Engineering –
Carbon Deposits
As we all know, carbon deposits will quickly build up when shooting a firearm. So it's standard practice to try and remove this carbon once you are done shooting. The nature of a suppressor is that it's going to collect a fair bit of these deposits, and leaving it on a barrel, with the suppressor facing up, is just asking for trouble.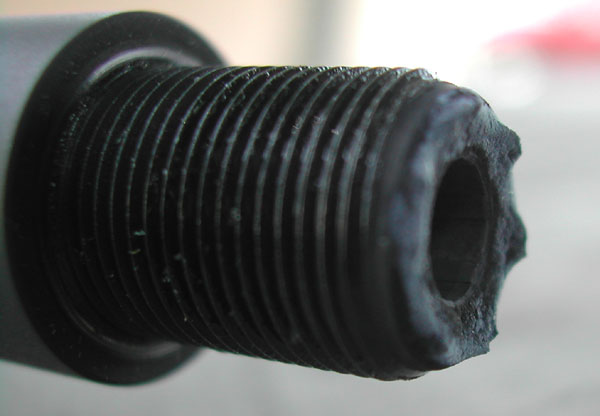 Apart from the obvious potential to reduce accuracy, the buildup can eventually cause solid carbon deposits in your crown and barrel. A loose bit of carbon (and other by-products of combustion) that falls down into your barrel when you go to get the rifle out of storage really isn't going to do you any favours either.
Galvanic corrosion, dissimilar metals, or, why stuff rusts
Whenever you put differing metals or alloys into contact together, you have the potential for galvanic corrosion – the more dissimilar, the more corrosion you will get. If you keep it dry dissimilar metals don't react much but add water to the equation and bad things can happen. What is another bi-product of combustion? Water.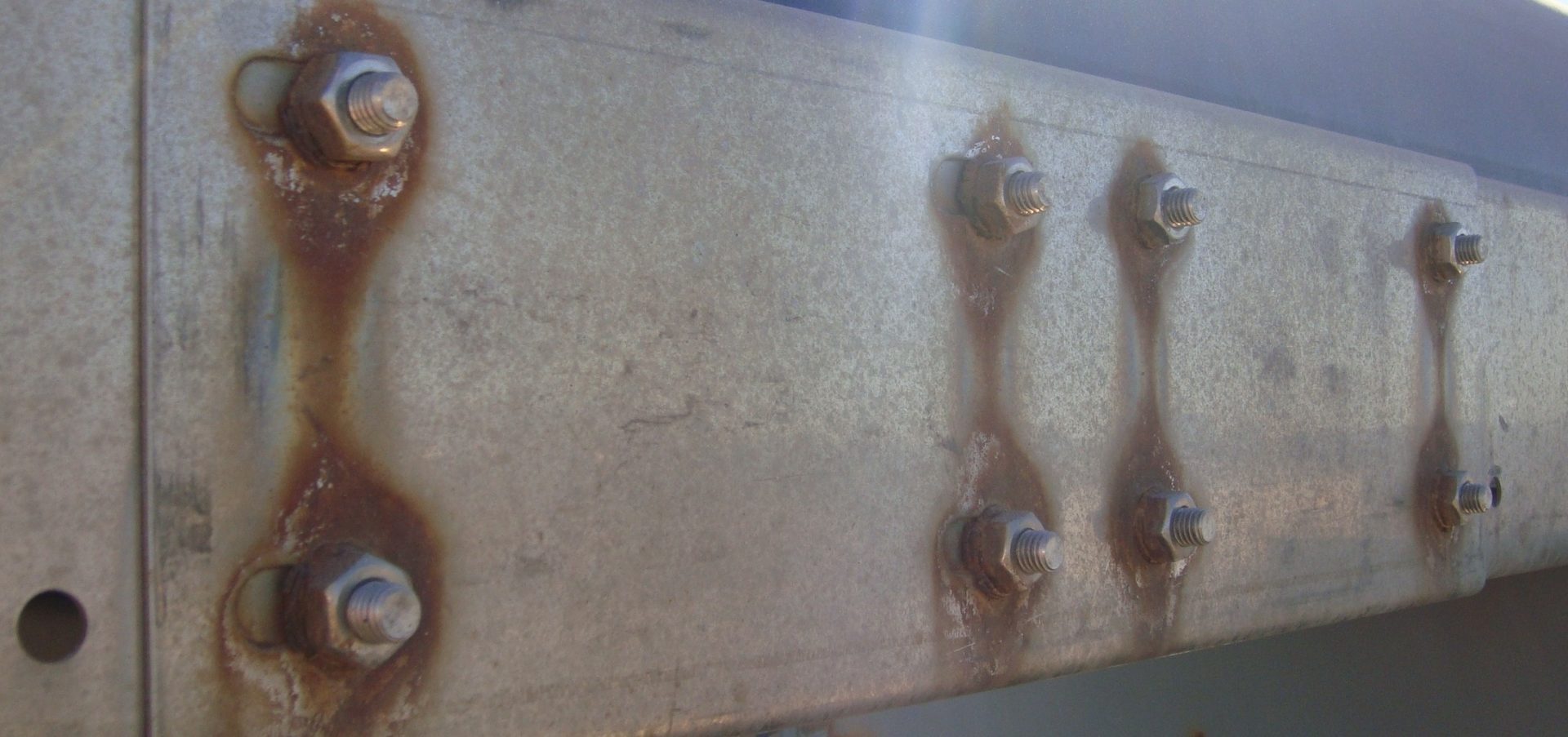 Blued steel thread, stainless steel or aluminium suppressor. Stainless steel barrel, aluminium can. Add water, get rust.
Get enough rust, you end up having to cut the suppressor off, and your barrel down. Essentially, if there is any chance of moisture in the system (you shot the rifle, it rained) – then get that can off, and get the barrel, the threads and the bore cleaned.
When asked about suppressor storage, a few people mentioned stripping the suppressor off, cleaning up the barrel (and can) and then thoroughly drying out and storing the rifle with a suppressor on, barrel downwards. This obviously reduces the potential for any reaction to take place, though personally, once I have already taken the suppressor off, I figure it might as well be stored separately anyhow.
Stainless Steel – but it stains?
My day job involves a steel fabrication workshop – so if there is one thing I will say, is that stainless steel should be written stain less steel. The gap between stain and less is the key. It will still stain. Many of our products (plug) are made out of 304 or 316 stainless steel. But even the 416 stainless that you will find in rifle barrels still has the potential to rust. Or 'tea-stain' as we sometimes call it. Remember, even if you have a stainless steel barrel – you still need to look after it and keep it dry – it's just not going to oxidize and develop rust as fast as say, blued steel or cast iron will.
So, in summary – suppressor storage
So, while some will suggest cleaning the whole system then storing it upside down is OK, the majority voice suggests taking the suppressor storage means taking it off – and don't forget to put some grease on the thread! There are quite a few reports of rusted threads from people leaving the cans on the end.
Next question then – how to clean the suppressor?