A lightweight bipod, such as the Javelin and Spartan 300 options are designed with the hunter in mind. Light enough to just throw in your pocket, these bipods are quick to setup and provide that extra bit of shooting stability when you need it most. 05:31
Lightweight Bipod – usage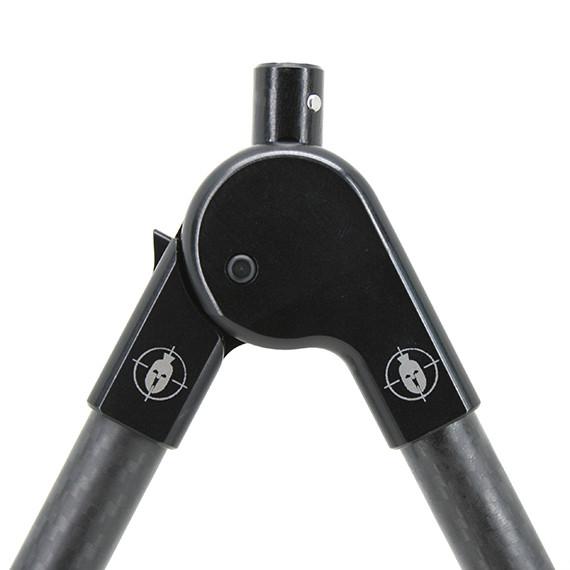 Instead of being on the rifle at all times, Spartan Precision Equipment designed these bipods to be a quick attach – so, carry it in your pocket, quietly clip it on when you need it. The Spartan 300 however, with a new design, also allows you to fold the bipod up on its mount – locking into place so it won't swing around.
I would generally suggest usage like this – if it's a hunting rig, lightweight, then grab a Javelin – so light you don't have to worry about the weight, quick to put on and use. For an AR, or something where you might want to quickly deploy (say one shot in a stage) the Spartan 300 can sit on the rifle, quickly pop out and shoot!
I currently use the Long Javelin Bipod on my hunting rifle – one I didn't always carry a bipod with. Now, with it being such a lightweight bipod – I just put it in a pocket and go! As I state in the video, I recommend the long version – which is around the same as the standard Harris Bipod length when not extended.
Alternatives to a Lightweight Bipod
I have also talked to a few guys recently that didn't really need a lightweight bipod at all.
If you are target shooting, or long range, where stability is more important than weight, you might want to consider a Harris or Atlas instead.
[product_category limit="3″ columns="3″ orderby="popularity" category="bipod-tripod"]